Parker Rodrigue Offshore Fishing Venice, La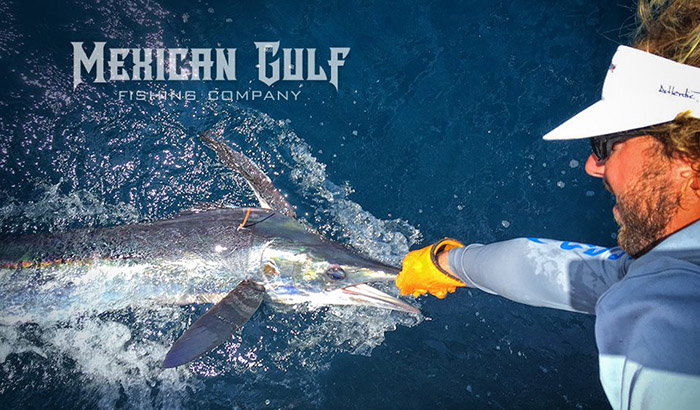 Captain Parker Rodrigue loves fishing on the Gulf of Mexico. He says the deep blue waters off the coast of Louisiana rival — even surpass — what's on offer in places such as Hawaii, the Dominican Republic, and Panama.
Offshore Charter trips with Parker are $1,700 + fuel per boat, per day. Note: A 3.5% surcharge is added to all credit card orders. Deposits must be paid by credit card. Balances on each trip may be paid by cash, check, or credit card. Each boat holds up to six passengers.
Fuel averages 200 gallons per day.
Fees include the guided trip plus all fishing tackle, bait, ice for the fish box on the boat, and fish cleaning at the dock
Parker runs a 37-ft Freeman Boatworks catamaran for The MGFC.
It sports the latest in Simrad electronics, tackle by Shimano and Mustad, and comfy bean bag chairs from E-SeaRider. Day trips in blue water for up to six passengers (in one group) on a 37-ft Freeman Boatworks Catamaran.
Capt. Parker Rodrigue says:
No matter what, and on every trip — something interesting is gonna happen. Have fun!
The Gulf is such a rich fishery — let's get some Tuna, and let's target other species, too.
Fishing with Parker Rodrigue is a full throttle experience. Sunup to Sundown, Parker is with you leading, guiding, listening and putting you on nice fish every step of the way. He's fished these waters and learned respect for the bountiful South Louisiana fishery since childhood. Louisiana born and bred — there's no place he'd rather be.
Fish with Parker Rodrigue, and you'll see what it means to always find the positive. Parker is known as the Captain with "Unlimited Go!" Parker says, "I'm here 100 percent. Every day. That is my promise to you."
"Let's see what the day brings, I'll use my experience and expertise to deliver a fun trip no matter what the conditions."
Parker loves fishing out of Venice, Louisiana. He's certain there's no place else in the world where you can target as many species on just one day, on just a single trip — as you can in Venice. Fish with Capt. Parker, and you'll go for yellowfin tuna, wahoo, swordfish, marlin and more.
Everyday on the Gulf of Mexico is special according to Parker. "It's a deep and varied body of water. With MGFC you're just a short ride to the continental shelf, and deep sea. We'll keep our ears and eyes open, and I promise: There is no way you can have a bad day when you're fishing with MGFC."
So why is Parker with MGFC?
When asked Why MGFC? Parker says: "I just feel lucky that they invited me to fish with with. This really is all I want to do." "It was a great honor for me learn the ropes under Kevin Beach, now I'm out as an offshore captain on my own, and I couldn't be happier to be a part of this company.
Book now with Parker Rodrigue, and experience the best the Gulf has to offer.