Fish offshore and inshore saltwater from Venice, LA with MGFC — for the best fishing in the Gulf of Mexico. When you book with us we guarantee it's one of the best outdoor experiences you'll ever have.
Book now and make your next fishing charter your best trip yet.
Charter Fishing in Venice doesn't get any better than this.
We offer offshore, and inshore fishing action year round.
All your fishing wishes in one place, AND … we have lodging, too.
BOOK NOW
A charter passenger license is required.
Get your fishing license online right here … there's a $20 fee. Available at LADWF.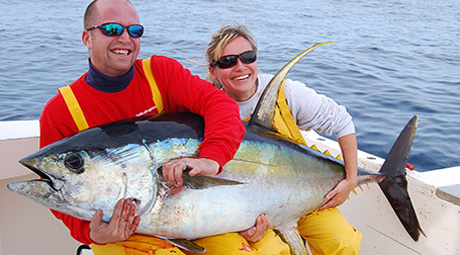 Pelagics
Tuna, wahoo, marlin and swordfish. We've got ya covered. Yes, your friends will be jealous. Learn more.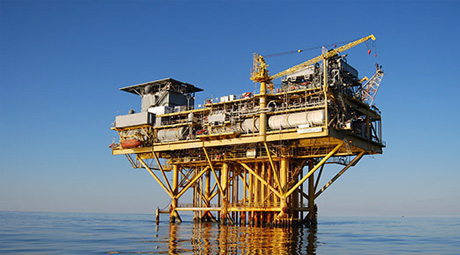 Rigs & Reefs
Reef fish such as amberjack, cobia, grouper, snapper, tarpon, triple tail and tile fish. Learn more.
In Venice, it's Tuna Time Year Round
World class fishing with MGFC
We offer offshore and inshore fishing in Louisiana from Venice, LA — the most active sport fishery in North America. Weather is good almost all year, and we're just a short drive south of New Orleans. Bring yourself and your friends, and we'll provide access to the best fishing you've ever seen — think of us for inshore charters, too.
Spring & Summer: Yellowfin, Blackfin, Wahoo, Mahi-Mahi, Blue Marlin, White Marlin, Amberjack, Grouper, Cobia, Mackerel, Snapper, Triple Tail and Tile Fish
Late Summer & Fall: Yellowfin, Blackfin, Wahoo, Amberjack, Tarpon, Cobia, Grouper, Mangrove Snapper, Triple Tail and Tile Fish
Winter (Jan. – March): Yellowfin, Blackfin, Wahoo, Amberjack, Grouper and Mako Sharks. Winter is the time for Big Tuna.
"I just finished my second charter with MGFC. The professionalism and fishing skills these guys bring to the table are top shelf. Both trips have involved fishing experiences of a lifetime. I cannot begin to fully recount the fine points of why MGFC is the best (awesome boats and tackle, safety, work ethic, know-how and big fish)."

William Swent, booked 2nd trip with MGFC

"We went with Mexican Gulf last summer. Caught amberjack, yellowfin, and stayed out through the night in search of swordfish. The limit is 2 per boat, and we got it. Best chatter fishing experience in Louisiana. Look no further than Mexican Gulf Fishing. These guys rock!"

Randy Gomez, swordfish and yellowfin tuna, mgfc

"Whenever we go fishing we go with MGFC. They have 4 Captains and 4 badass boats. These guys are sponsored by Shimano and have the best of everything on board. We always catch fish with MGFC, and it seems like we always fare better than the other boats coming in."

Travis Ackerman, tuna fishing on the Pale Horse

"Kevin, Jordan and the crew are truly professional fisherman. Exceeded all expectation! Randy and I have had the opportunity to fish in many places, this was our favorite and best ever."

Debbie Allenbaugh, fishing with MGFC is "best ever!"
Recent Photos
Photos & videos from The Mexican Gulf Fishing Co.