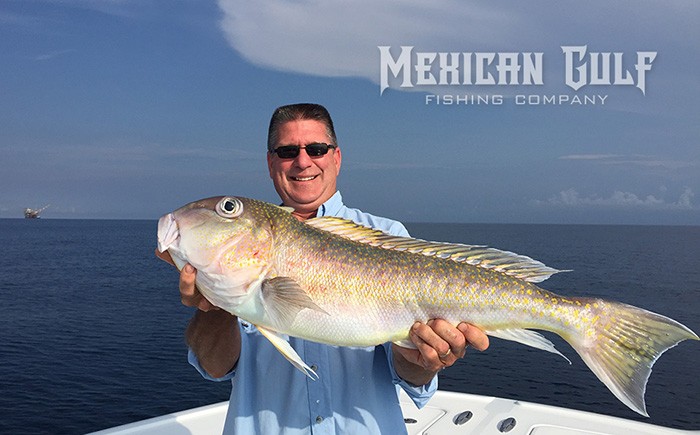 Golden Tilefish are caught throughout the Gulf of Mexico and in Atlantic waters, and the tilefish fishery off the coast of Venice, LA isn't much different from other places the species is found — meaning it's in deep water, it's in cold water, and the fish are funny looking creatures. Tasty, but funny looking creatures.
We get requests for golden tilefish from anglers in the know. Mostly, they're a curiosity because the fish are something different. We don't book charters solely for tilefish because they can be caught before or after targeting more common and action packed big game species, but they're always something interesting to add to a charter trip, and they're always in deep cold waters, usually around 600-700 feet, but sometimes 900 feet or below.
Captain Colin Byrd and Capt. Billy Wells had several charter groups asking for tilefish on recent trips. They're both happy to oblige, saying "you'll get a tasty fish to take home and serve up to your family. I'm all about catching some tilefish, so long as first, we target the tuna," (as he gives a wink and a nod).
Tilefish are one of our most beautiful fish. Their sides are aqua-blue with light green highlights, and their backs a blend of blue-yellow and blue-green. They have a reddish pink band that runs down each sides, which then blends into a silver-yellow belly. Golden, indeed they are, and the same accolades can be given for their taste — pure gold — tilefish is delectable.