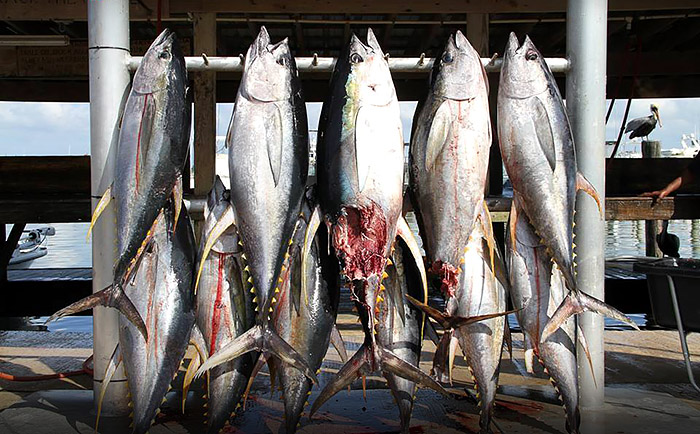 Yellowfin tuna can be found year round out of Venice, LA, but water temperature has a great deal to do with an abundance of the species. When the weather turns cool, the fish seem to be plentiful and hungry. Winter isn't kind to much of the USA, but, it's always pretty manageable down here.
In Venice — it's not Sunny and 80+ in January and February — but, we have good water conditions for yellowfin tuna, and air temps are pretty kind to us, too, considering the snow drifts in Boston, and the frigid cold in the Midwest.
Most of the fish that swim on top migrate to warmer waters in cold months, but not yellowfin tuna. These bad boys stick around, and they're big. Friggin nice and big.
Just ask Josh Friedman and his friends. They booked a February trip with Capt. Jordan Ellis on the ShockWave, a 40-ft Freeman BoatWorks catamaran run by MGFC.