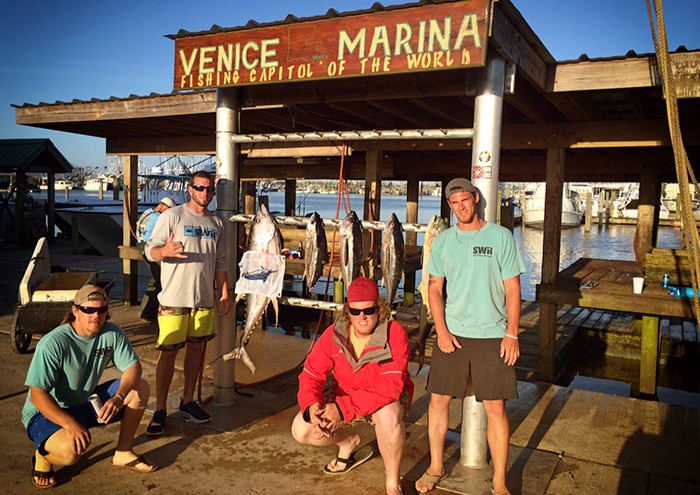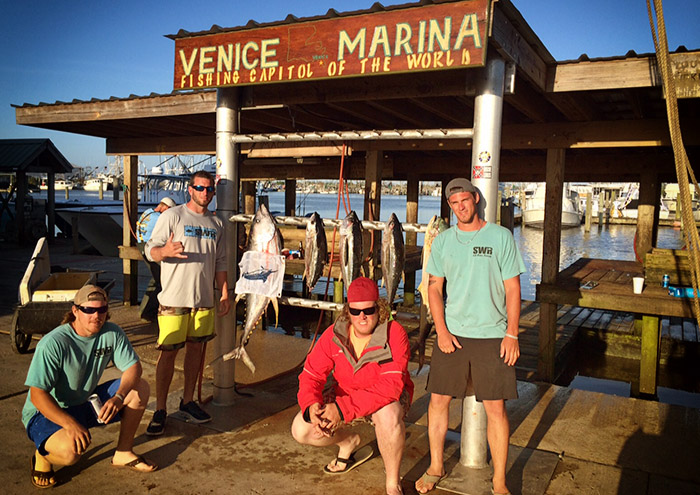 Captain Travis Mayeux, who runs the f/v Sweat Shop for MGFC, has had a rock solid March, and a great start this April.
Not to be outdone by Capt. Jordan Ellis' recent marlin escapade, Travis put two of his charters on nice fish with back-to-back trips last week.
Jarrett Barnett was the first to hit. Fishing on a Monday, while chumming for yellowfin tuna, Mayeux thought he saw a blue marlin lurking below.
"I thought for sure we had seen one earlier in the day, and this time I was positive," says Travis. "I dropped an extra large hard tail down on a bomb and she just smoked it on the way down."
That fish hit so hard, so fast, and so close to the boat, it was almost boat side in first five minutes.