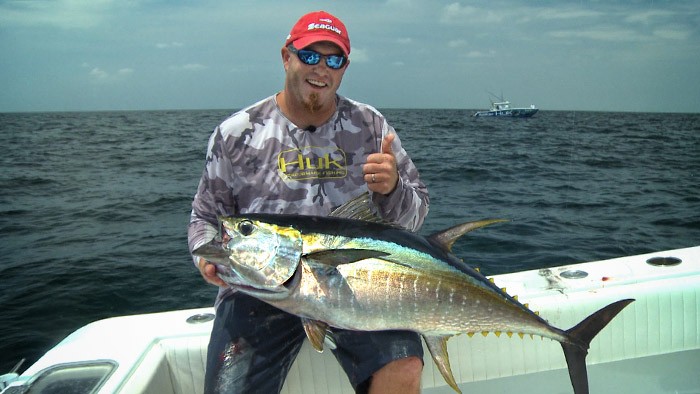 Capt. Kevin Beach and the f/v Pale Horse are featured in an upcoming episode of Mark Davis' Big Water Adventures.
Mark says, "one of the great things about fishing out of Venice Louisiana is the great options you have; offshore options."
He says,"go fishing with a pro in Captain Kevin Beach and whatever you want you're gonna land, and you're gonna get a great show: yellowfin tuna, wahoo, you name it — a day on the water with the Mexican Gulf Fishing Company offers amazing opportunities at a wide variety of trophy fish."
See Kevin with Mark Davis on the Outdoor Channel, starting this week.
This week on Big Water Adventures
FRI 02/26/16 at 2:30 PM EST
SAT 02/27/16 at 9:30 AM EST
SUN 02/28/16 at 6:00 AM EST
on #‎OutdoorChannel