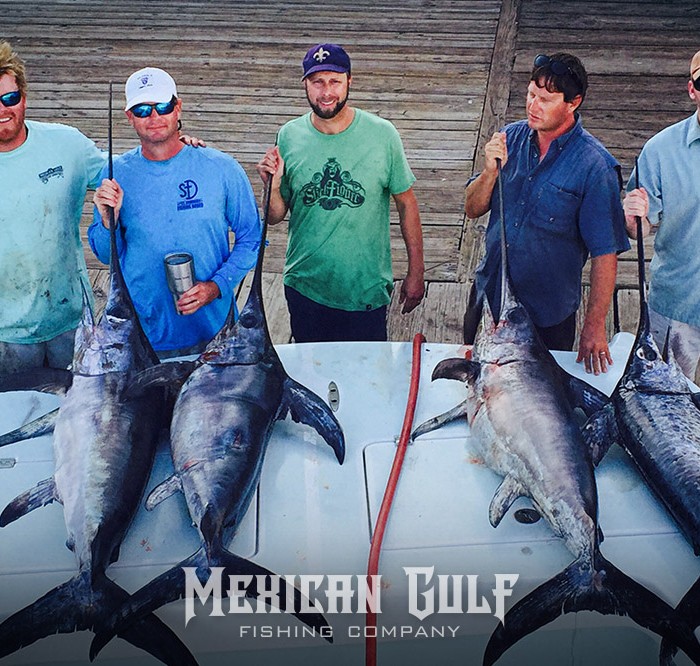 Everyone knows Mexican Gulf Fishing Co. is home to some bad ass captains, and everyone knows The MGFC is the outfit you call for yellowfin tuna charters. What everyone might not know is The MGFC has built a name for itself as the operation you call for swordfish charters — as in daytime swordfish in the Gulf of Mexico.
True to form, and honoring that well-earned reputation, Captains Jordan Ellis and Parker Rodrigue put customers on swordfish with aplomb on a few recent outings. Mother nature hasn't been kind to any fishermen in south Louisiana during October and November this year. Winds, usually hell bent and howling in the Spring have been a near constant this fall.
Some days felt like we were swirling in a never-ending tropical storm, and on many recent days, … the seas have matched as we've seen plenty of 5-7s with occasional 11s rolling not far offshore. On days like that it means the boats stay in.
Which means — on those handful of days when weather cooperates — we make the absolute best of it. So, … if that means catching our limit of yellowfin come hell and in spite of gray-green water, we're gonna do it. If that means flashing a grin and going after daytime swordfish, too — that's what we're gonna do. In fact, that's what you want us to do (and we know it). Game on.
See what swordfish charters are like when fishing with MGFC.