Simrad 4G Dual Radar: Field tested in the Gulf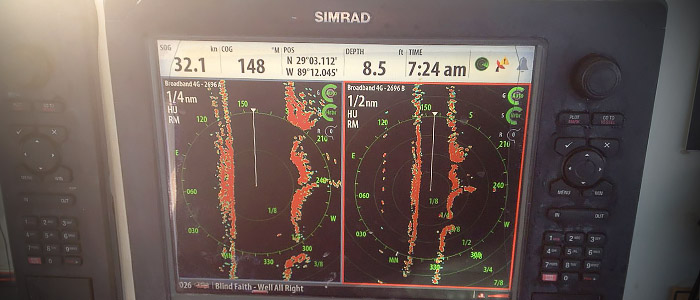 We're proud to have Simrad as one of our sponsors, and we're beyond delighted to use Simrad's gear on our boats at Mexican Gulf Fishing.
Fog has been thick recently while heading out to open water from Venice, LA, but Simrad's 4G Dual band radar has been a workhorse.
We had another foggy day on Monday and it really let the Simrad 4G dual range / split screen radar shine. We got off shore quickly, and more importantly safely. After that, … the wahoo made me look like I knew what the heck I was doing. Weird how that happens! I'll take partial credit, mother nature gets partial credit, and Simrad get's a lion's share. Without this tool in our chests, we wouldn't be as reliable a charter fishing company.
Simrad is a sponsor of MGFC. We use their gear on all out boats. Wouldn't hit the water without them.
In my view, 4G is a significant upgrade from its 3G successor, and Simrad has done a great job with this unit. It has more power, better range, and better resolution than previous models we've used.
Broadband 4G Radar offers all of the benefits of the Broadband 3G, including a 200′ working range, plus some spectacular extra features. 4G has 50 percent more range than 3G, and we can see targets — crystal clear — up to 36nm away.
Thanks, Simrad … another successful MGFC charter trip made possible by your technology.
Oh yeah, about those wahoo? I think our customers agree, too. See for yourself, and let us know what you think.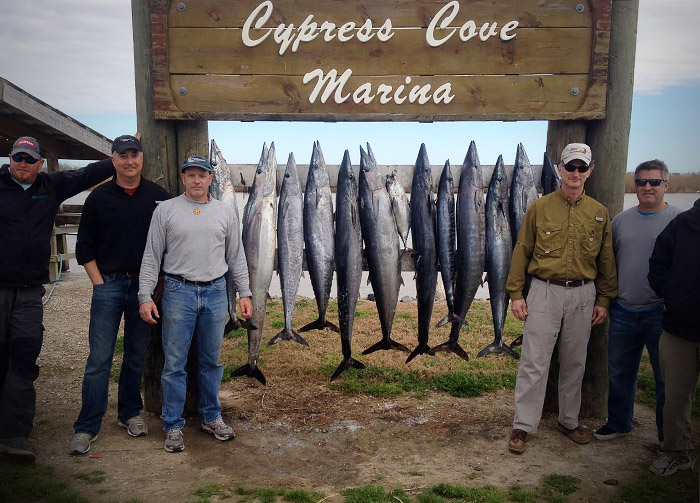 Wahoo fishing is great right now. Wanna photo like this for you and your buddies? Call us to book a trip with MGFC.