Giant Yellowfin Tuna & Swordfish Video – Venice, LA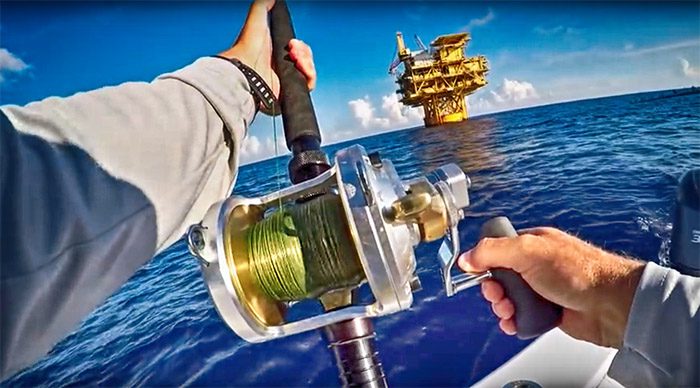 Justin Rackley, known as Lakeforkguy, creates fishing videos on youtube and other social platforms. Lakeforkguy travels to freshwater and saltwater fishing spots to explore new fish species and fishing techniques to show as many fishing places as possible and help viewers catch more fish, and recently he wanted to make a yellowfin tuna video.
In this video, he fished with MGFC out of Venice Marina. They targeted yellowfin tuna and swordfish, and got what they came for. View this yellowfin tuna video, and see what a day of offshore fishing is like when you fish with MGFC.

In this episode, LFG went to the Gulf of Mexico in search of giant saltwater fish like Yellowfin Tuna and Swordfish.
Fishing with Mexican Gulf Fishing Company, Justin says, "a few of our friends came together for an epic summer fishing trip. Before the first hour, we experienced a flood of Tuna! I had never caught a tuna and none of us had ever caught a swordfish. We used the Shimano Beastmaster 9000 electric fishing reel to reel in the swordfish in deep water (more than 1,200 feet deep). I also fulfilled a bucket list item of catching a tuna and eating the meat right at the dock."
Yellowfin tuna and sword fishing happens year-round out of Venice, LA with MGFC.
Book online, and secure a boat for your group. Each vessel holds up to six passengers — in one group booking — and all boats come outfitted with the latest gear and technology. You'll use Shimano rods and reels, Seaguar fluorocarbon line, Mustad hooks, Aftco belts, and you will fish from Freeman Boatworks catamarans — powered either by Yamaha or Mercury outboards, with radar and sonar powered by Simrad marine electronics.
Simply the best when you fish with MGFC. Interested? Book now, for a day-long offshore adventure.