42ft Freeman – The Wild Bill Open for Charters at MGFC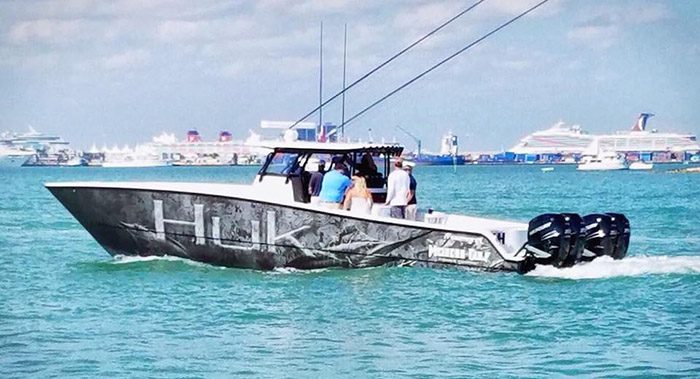 You saw it on the drawing board, and you saw it at the Miami Boat Show. It caught your eye riding on the Interstate from Florida to Louisiana, and this week ahead, … it makes its debut as the newest Freeman in our fleet of Freeman's at The Mexican Gulf Fishing Company — a 42 foot Freeman Boatworks masterpiece.
That's right — the f/v Wild Bill is ready for charters from Venice, Louisiana.
"I'm pumped to bring this vessel to MGFC, and run it out of Venice, LA," says Captain Billy Wells. "When Billy Freeman told me his plans for a 42ft design, I knew I wanted to be an early adopter. His 37s are phenomenal vessels. We love them, and this model just takes things up a notch. It's gonna be great."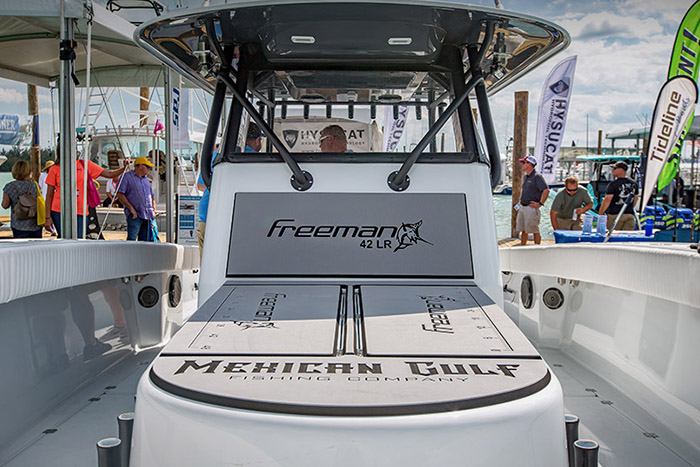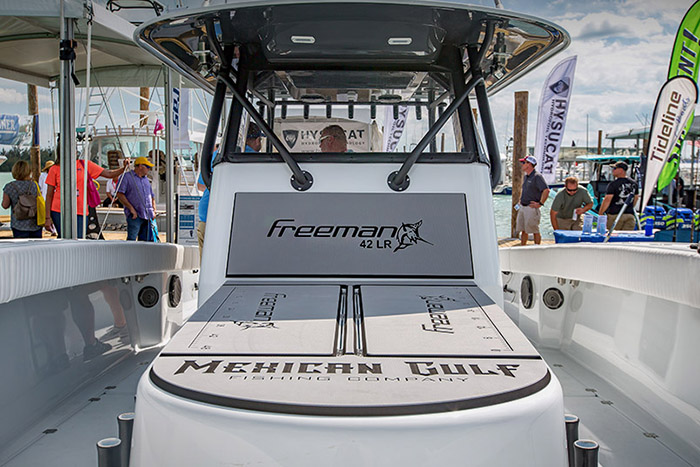 The two companies go stride-by-stride with a reputation for doing things right. Billy Freeman and his group learned to make small and mighty improvements with each successive design at Freeman Boatworks.
Billy Wells and his fellow captains at MGFC learned from each each other, and from each day on the water. Together, MGFC brings you unmatched fishing prowess.
The FREEMAN 42LR is a sport fishing dream come true!
Combining the oversized cockpit with Freeman's largest fuel capacity ever — the Freeman 42 is now the "go to" offshore boat to beat! Cruising at 45kts opens the playbook on distance and area covered. It is the ideal platform for a day spent fishing on an offshore charter.
The Freeman 42LR provides best-in-class performance that will leave the competition scratching their heads. Book a trip with Capt. Billy Wells and be among the first to charter the newest Freeman at MGFC.
Charter fees are $2,000 + fuel per day for the 42 foot Freeman.
The Wild Bill can accommodate up to six people, booked in one group. Groups ride in style, and they're outfitted with the best tackle and technology.
The Wild Bill sports Mercury Marine outboards and SIMRAD electronics. Customers bask in comfort when they sit back in plush bag chairs provided by E-Sea Rider.
The boat is wrapped with the latest Huk Gear design. Huk Performance Fishing sponsors MGFC.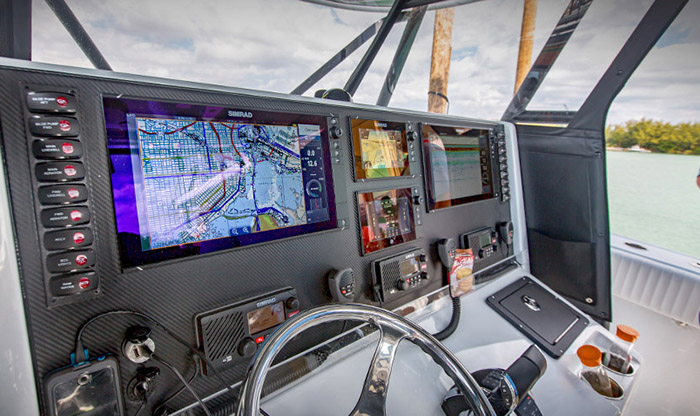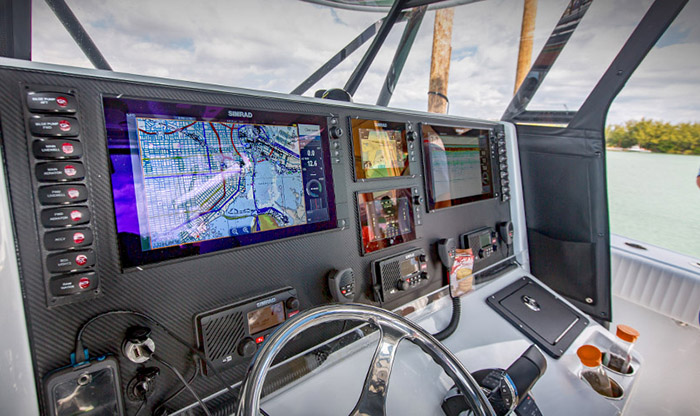 Billy Wells' latest incarnation of the Wild Bill is 42 LOA, powered by four Mercury 350s, and SIMRAD Marine electronics.
The 42 foot Freeman features an 800 gallon fuel tank, 800 quart over-insulated coffin box, a 400 quart below deck fishbox, a 70 gallon live well, all set within a 12-ft beam and a draft of just 2 feet. This vessel gets up to go. Cruising speed is 45 mph at .95 mpg.
"I've got a you know what kinda grin on my face right now," says Capt. Billy. "Look at it, it rocks. Can't wait to get it out on the water. We've got days booked on it already, and since we made the announcement plenty of bookings have been coming in. People have heard about the boat, now they want to come down and fish it, and see it in person."
Special thanks to: Billy Freeman, Scott Cochran, and Freeman Boatworks. Thanks, also to: Mercury Marine, SIMRAD Electronics, Seaguar Fluorocarbons, Shimano Fishing North America, Mustad Hooks, Huk Gear, E-SeaRider, Costa Sunglasses, and AFTCO.