Shimano Talica 50II review: Field tested with MGFC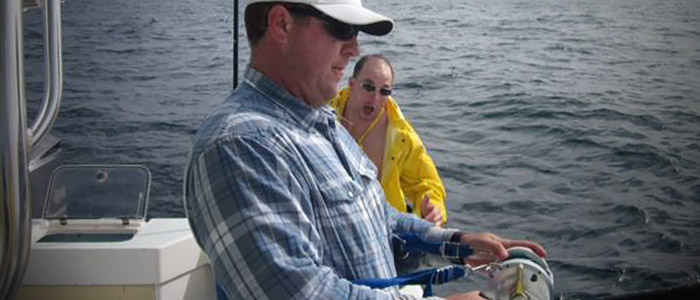 The Mexican Gulf Fishing Co. (MGFC) is proud to fish with Shimano rods & reels. Shown here, the Shimano Talica 50II. One question: is the guy in yellow a Photo Bomb or is he amazed at the the Talic 50II/Terez's power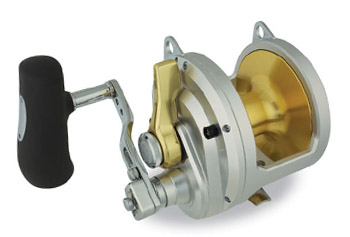 Shimano's new Talica TAC-50II, is a two-speed reel that provides anglers with a compact, high-speed castable lever-drag reel that can hold enough line to battle just about anything that swims. In the photo above, we had a monster wahoo on the end of the line. But, we just as frequently use Shimano's TAC-50IIs on big tuna swimming round our neighborhood in the Gulf of Mexico off Venice, Louisiana.
Shimano sponsors MGFC. We're proud to fish with their products; they're a big part of our success.
A charter trip is only as successful as the charter captain, but having the best gear helps.
Shimano makes the best rods & reels. Plain and simple, it's why we fish with them. That means when you fish with MGFC, you're fishing with the latest and greatest gear in the sport fishing industry.
Book a trip with MGFC to see what the latest in Shimano technology feels like in real world use.
Features of the Shimano Talica 50II
Compact, High Speed, Castable Lever Drag with High Capacity
2-year warranty with online registration
Machined-aluminum handle / side plate with E.I
Corrosion protected
Lightweight Spool for excellent live-bait cast ability
Oversized Carbon Drag Washers for Ultra-High Drag Pressures
Waterproof Drag (when engaged)
Silent Twin-Pawl Anti-Reverse
Ergonomic Power Handle
Ratcheting Drag Lever
Preset Knob with Click
2-Speed HEG (High Efficiency Gearing)
S A-RB (Shielded A-RB Ball Bearings) *
Rated for use with Mono & Fluorocarbons
* = Hey! It's all ball bearings nowadays.