Attention Hollywood South: Call MGFC to charter your next fishing trip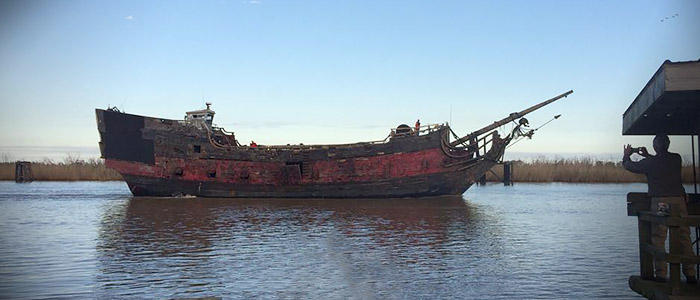 Welcome to Hollywood South: New Orleans and South Louisiana are frequently used as locations for film and television productions. At Mexican Gulf Fishing, we'd like to welcome our newest captain, Capt. Jack Sparrow to the MGFC. Is your production company on location in Louisiana? Does your film call for any scenes on the water? Why not give MGFC a call? We have four fast and comfortable boats, ready to take your crew, or your movie shoot anywhere it wants to go in the beautiful blue coastal waters.
Captains Kevin Beach, Billy Wells, Jordan Ellis, Travis Mayeux, … and Jack Sparrow, happy to oblige.