Meet the Captain: Kevin Beach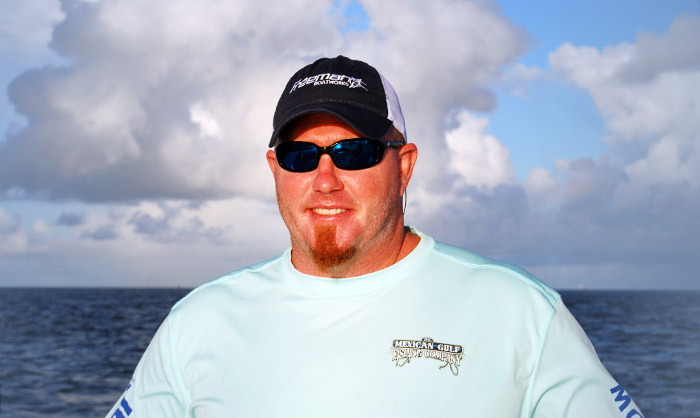 Captain Kevin Beach: Born and raised in Metairie, Louisiana, I've been fishing the Venice area for thirty years. I grew up with one sister and five brothers, and fishing was the only thing I could do better than all of my brothers. I stuck to it, and when I was twelve or so, I started wanting to know why fish were found where they were, why they were doing what they were doing, how I could improve as a fisherman.
Something clicked for me, something that's still there. I'm Capt. Kevin Beach, and I fish from Venice, LA.
I've been a full-time guide for twelve years, and I've been a First Mate on a 112-foot boat and Captain on 26-foot, 30-foot, and 61-foot boats.
I've won my share of tournaments, but my most notable catch was a 765-pound, short-fin Mako shark, a feat that currently qualifies as a state of Louisiana and Gulf of Mexico record. In 2006-2007, I was part of a team that conducted the most comprehensive yellowfin tuna study ever conducted in the Gulf of Mexico. We tagged more than 130 yellowfin and tracked their movements and depth patterns along the Louisiana Coast. Another amazing milestone for me: I was the first boat to ever video a live birth of a sperm whale in the wild.
My main hobby is fishing – what else could it be? I'm an avid spear fisherman, and I enjoy tank-diving for reef fish, as well as blue-water, free-diving for pelagics. On land, I switch to hunting deer with bows and chasing ducks in the marsh.
Read my bio in the About Us section of this website. Thanks for stopping by MGFishing.com
If you'd like to book an offshore charter trip with me on the f/v Pale Horse, follow the link and book today with Captain Kevin Beach — offshore charter fishing, Venice, LA.