MGFC Website Launches with FIVE65 Design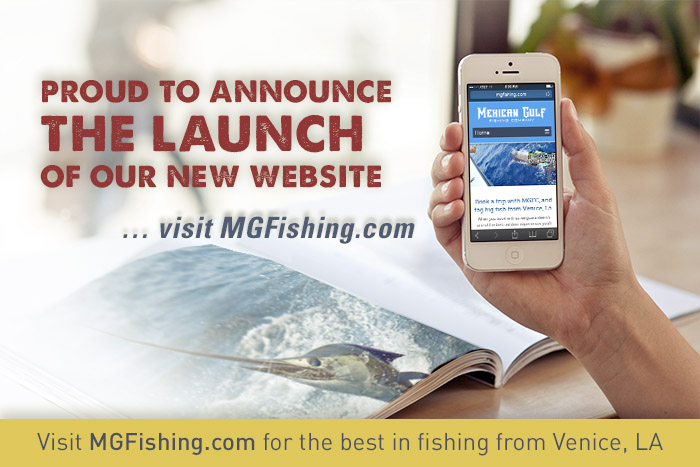 We are pleased to announce the launch the new MGFC website. It not only looks great, but it also has lots of new practical features, such as our email Newsletter signup (found on each page), a Fishing Section with information and photos of the species we catch, and a handy form for you to book trips with MGFC.
We also launched our Blog where you can find articles about fishing, MGFC, the Gulf of Mexico, gear reports, conservation, photos and tips and techniques to help you get the most from your charter fishing trips.
The site was built by FIVE65 Design, an agency in New Orleans. FIVE65 Design helps businesses with all things related to branding and marketing such as logo's, web design, eMail marketing, social media, e-commerce, and SEO.
"FIVE65 is great to work with," said Capt. Kevin Beach, "Scott McCrossen runs a good shop. We told him what we wanted to accomplish, and he went to work. The result is a much better website than we had before, with sections dedicated to fish reports and articles about the species we catch. We always give our customers a great experience on the water, the goal here is to give them a great experience online, too."
The website, with a clean, bold design, features plenty of photos, it's easy to read, and uses a fresh color palette. MGFC will use this platform to showcase it's spectacular blue water fishing charters online — whether it's on a smart phone, on a tablet or a laptop computer.
MGFishing.com is an online portal to the best fishing in the Gulf of Mexico. We hope you enjoy.