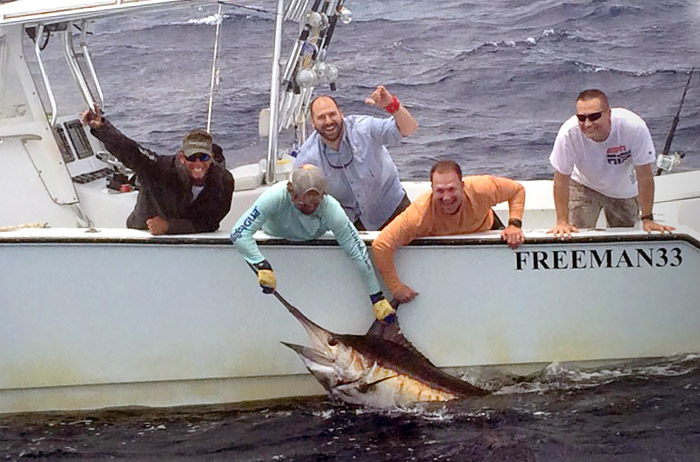 Capt. Travis Mayeux had a helluva first day as a full Captain with the MGFC.
Fishing in rough seas from The Sweat Shop, his 33-ft Freeman catamaran, Mayeux had a five-person group on a charter approximately 50 miles offshore from Venice, LA. He was fishing along side Capt. Kevin Beach and his charter on The Pale Horse, when Beach yelled out, "We just had a Blue swim right past us."
Mayeux's group were live trolling for yellowfin tuna as they moved to strike on the marlin. En route, The Sweat Shop hooked two tuna.
"So, … I've got the boat holding steady in 6-8 foot seas," says Mayeux. "I've got customers with two huge tuna on the line, and a Big Blue Marlin staring us straight in the face. I broke one off, and cast a bait right at the Marlin. The result?