All in a Day's Work for Capt. Billy Wells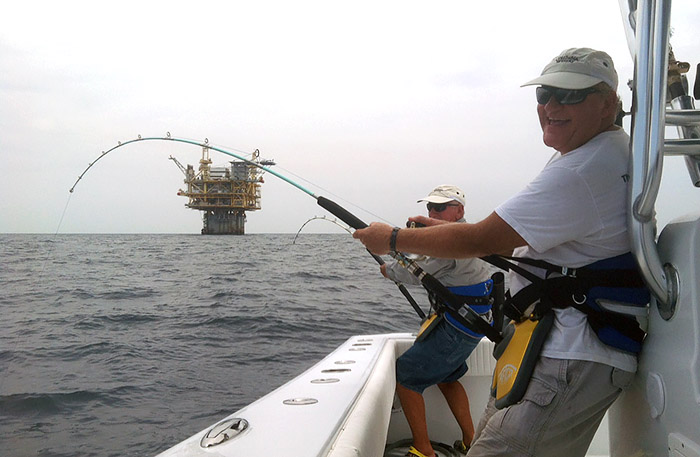 Capt. Billy Wells, proud owner of the new 37ft Wild Bill, (built by Freeman Boatworks), had a nice day at the office this week when he put long-time customers Tom Steed and crew on a slew of fish.
Steed and his friends have been fishing with Wells for more than 10 years. They travel to Venice, LA from Key Largo, FL. They come for the non-stop action, and for big fish, and that's exactly what Wells delivered with this outing.
All bites, in straight succession: dolphin, dolphin, dolphin, wahoo, dolphin, dolphin, dolphin. For the coda, his boat doubled up on tuna, and for the encore, they doubled up on tuna again. What did you produce on your last day at work?
Wells says he's had a great start to the summer, and likes what he sees so far in July.
"The new boat is fantastic," he says. "My customers love it, and the fishing has been great. We're landing some nice, big dolphin, plenty of good size tuna, and a few big yellowfin."
On recent trips he's put his customers on a 148lb tuna and a 162 lb tuna. They've also caught wahoo and marlin.
"I'm taking 4th of July off to spend some time with my family, but we'll be at it again on Monday.