Mustad Demon Perfect Circle Hooks and the Yellowfin Tuna that Didn't get Away from MGFC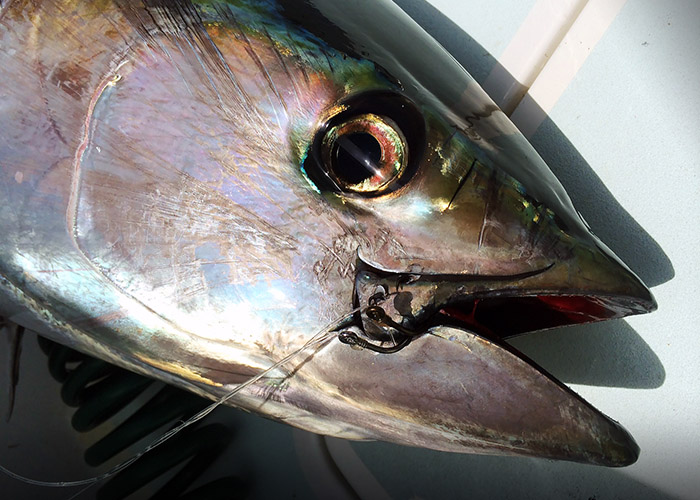 Captain Travis Mayeux had a group on board his charter boat, the Sweat Shop, and all they wanted to do was catch tuna.
Lots and lots of yellowfin tuna. Mayeux, a man to oblige, put his group on four yellowfin before they had even moved to their second spot. By the time they arrived a spot No. 2, Mayeux's customers hooked a beast of a fish that was fighting like mad.
While this yellowfin put on one heck of a battle, and a bit of a show, the rest of the boat was busy pulling in three other fish — all tuna, as well. Few things make the charter captain more proud than to see four out of four customers hooked up to big yellowfin tuna all at the same time. A feat, he says, "all thanks to Mustad Demon Perfect Circle hooks."
Travis may be a star in their minds, but the star for him is Mustad's latest circle hook: the Mustad 39950NP. The Mustad Demon Perfect Circle Hooks to be precise.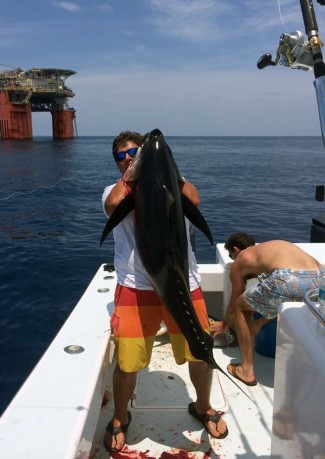 "These damn hooks are beasts," says Mayeux. "Killer design. Helps me do my job. Helps customers catch more big fish," he said.
The Mustad Demon Circle Hook features an inline design that is ideal for catching yellowfin tuna. It has an extra short shank, is 3X strong, and can handle the biggest and baddest fish in the ocean.
What's more? It's tournament approved, and is endorsed by the Billfish Foundation, making it ideal for Marlin and Swordfish, too.
The Demon Perfect Circle range is ideally suited to fishing big live or dead baits for Marlin and other large pelagic species.  They are strong and don't let go. Mustad's Demon Perfect Circle hooks are the preferred hooks of MGFC.
A black nickel finish, 3X Heavy, extra short shank, chemically sharpened, point curved in, and tournament legal. What's not to like? Experience the thrill of hooking and landing large sport game fish with MGFC. Book a trip now to see what it's all about.