Costa del Mar sunglasses Essential Gear at MGFC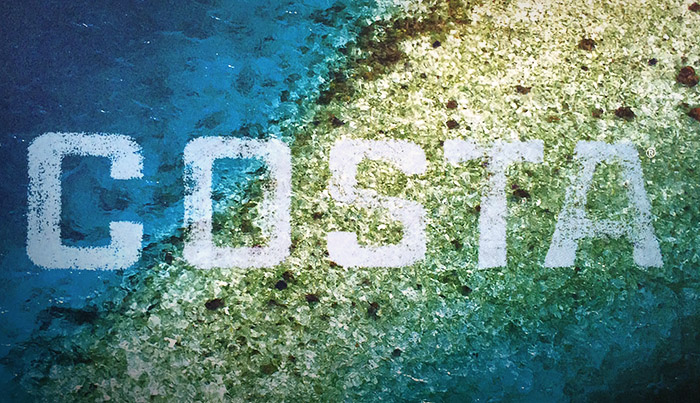 Fast boats, big engines, carbon fiber rods and Shimano reels get all the glory when it comes to offshore fishing. But, never underestimate the value of a great pair of sunglasses.
More specifically, Costa del Mar sunglasses. As Captain Billy Wells says, "wear Costa del Mar once, and you'll never go back."
Open water on the Gulf of Mexico is bright year round, but the sun is particularly blinding on crisp, fall days from late September through early November.
Wells says he's had no fewer than five trips in the past week where he gives the nod to his prescription Costa del Mar sunglasses for helping him put customers on fish.
"The lenses are amazing. I can see clear through the water, and out on the horizon. They reduce glare so much that I can spot birds sooner. The polarized lenses help me pick out the slightest movements in the air and in the water, and I can fish all day in harsh light without any eye strain. I'm telling ya, it might not sound like much, but these glasses make a difference."
There's science behind what Billy Wells says. According to Costa del Mar, their new FreeForm Digital prescription technology recalculates the curve at every point on the back of the lens, and it makes for a better viewing experience.
That's as deep as we're gonna go with the tech talk and the geek speak. Let's let Billy's pictures do the talking from here on out.
On back-to-back trips Billy and his charters sought and found blue marlin, and a bunch of tuna. In both instances, Billy credits the Costa del Mar sunglasses with giving him the edge to spot fish.
The 580p lens technology delivers pure vision, saturated colors and sharp contrast. I know, I know, I said no more geek speak. So, how bout I just tell ya how they perform in real world use?
"They're fantastic," says Wells. "They don't slip, they don't slide, they're just as important as our ride."
Costa del Mar Sunglasses: See Clearly
All Costa sunglasses can be customized in its full array of patented color enhancing polarized 580™ lenses. Costa's 580 lens technology selectively filters out harsh yellow and harmful high-energy ultraviolet blue light. Filtering yellow light enhances reds, blues and greens, and produces better contrast and definition while reducing glare and eye fatigue. Absorbing high-energy blue light cuts haze, producing greater visual clarity and sharpness.
Costa's 580™ lenses, the clearest lenses on the planet, are available in either glass or impact resistant polycarbonate. Lens color options include: gray, copper, amber, sunrise, blue mirror, green mirror and silver mirror.
They're meant to serve as an integral piece of gear in your fishing arsenal. Says Billy, "Everything, and I do mean everything — from the lens technology, to the durability, to the comfort and awesome fit — helps me see more clearly on open water. At MGFC, … we don't fish without them."
See the fruits of their labors in the photos below, and use our handy booking form to schedule your next trip with MGFC.
Adapting a phrase from the Costa catalog: Fish MGFC, the best offshore fishing on the planet.
This slideshow requires JavaScript.