Yellowfin Tuna Fishing Video: Travis Mayeux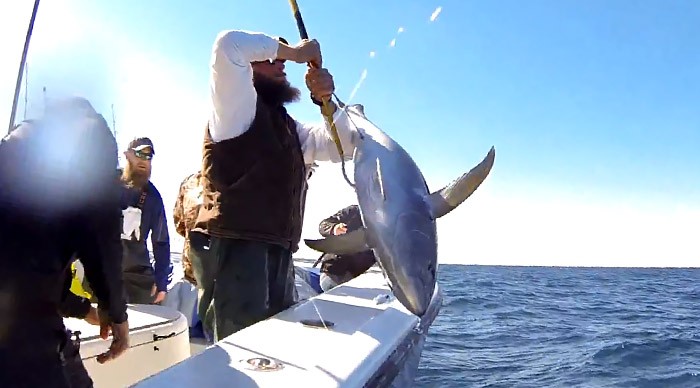 What's it like to go yellowfin tuna fishing in Venice, LA? Get an inside look at what you get on a charter trip with Captain Travis Mayeux. Check out this video posted on You Tube from one of his recent offshore adventures. Appropriately scored to Ronnie James Dio, and posted for your viewing and listening pleasure on this Friday the 13th.
With yellowfin tuna fishing, you know from the get-go what that sucker is gonna to do — it's going to make you fight for every ounce of the battle.
That's just one of the many things that makes yellowfin tuna fishing so much damn fun. The deeper the water you hook a tuna in, the more line you're going to need, because yellowfin tuna head for the bottom and never give an inch on the way back up.
Yellowfin tuna fishing is a great challenge on any tackle, but as this video shows, the reward proves the fight is worth it. And, … like the song says, "You're the star of the masquerade. No need to look so afraid."
Do you want yellowfin tuna fishing Venice, LA. Book your charter with Capt. Travis today, and be a rock star like Ronnie James Dio.