Rick Couch Jr. Lands Yellowfin and Marlin for a Birthday to Remember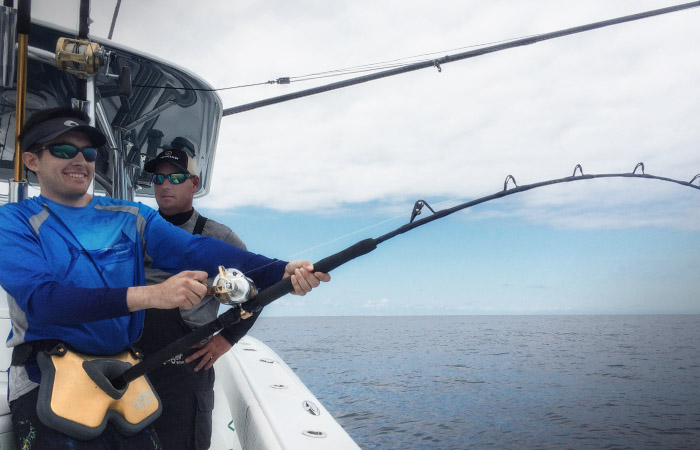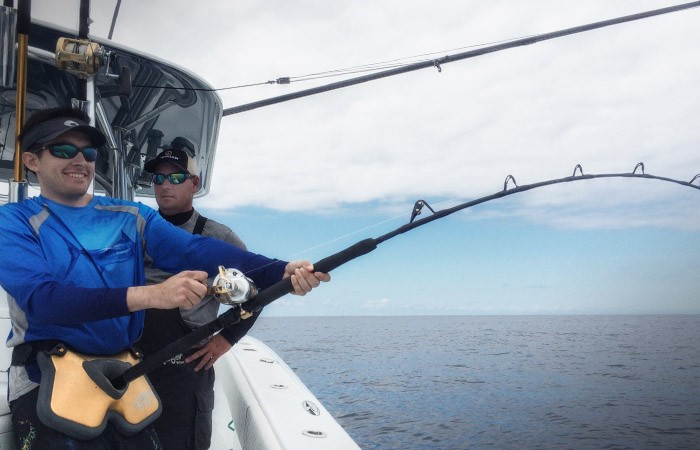 Rick Couch Jr. knows how to celebrate birthdays in style — MGFC Style, that is.
Fishing on two consecutive days aboard the Wild Bill, with Capt. Billy Wells, and the ShockWave with Capt. Jordan Ellis, Rick Jr. his dad, Rick Sr. and their friend Donnie Davis booked two trips online at MGFishing.com
The offshore trips were a gift to Rick Jr. from his dad and Donnie. Let's just say it's a gift all are pleased to have been a part of.
It's been said the best gifts we can give are gifts of experience, not of material goods. We think this story is the perfect embodiment of that philosophy, and it's one of the things we aim for on a regular basis at MGFC.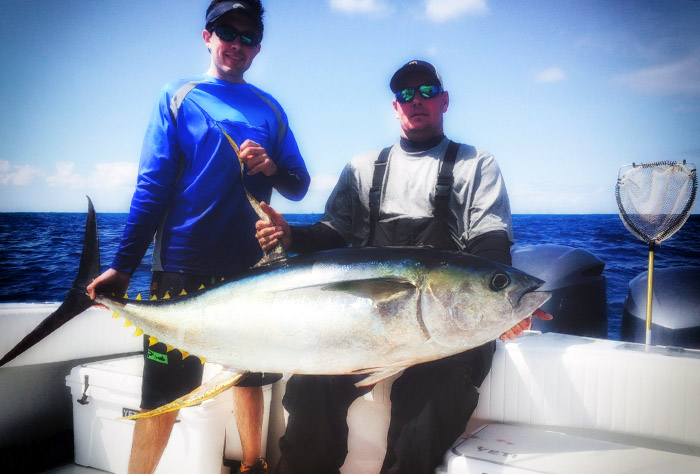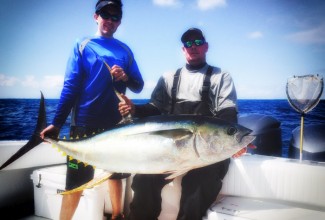 On the first day, Rick and his group fished on the Wild Bill, a 37-foot Freeman Boatworks catamaran, that is among the newest boats plying the waters in the Gulf of Mexico. On Day 2, they fished from the ShockWave, a unique and legendary 40-ft freeman cat that garners deserved attention wherever it goes.
Billy Wells put the group on a handful of yellowfin tuna. Not just any yellowfin tuna, though, Rick Jr. was proud to come back to the dock with the largest yellowfin caught in Venice that day — 127 lbs. Donnie had the 2nd largest at 112 lbs.
Says Rick Sr., "I should mention all three of us compete regularly in freshwater bass tournaments and really enjoyed the weigh-in format at the dock. Where if you are fortunate enough to catch good fish you get bragging rights for the day."
Little did they know, Go Time at MGFC was just getting started.
Day 2 saw the group land not one, but two blue marlin. That's a Rolling Stones quality encore if ever there was one, but Rick's group almost went triple platinum after Capt. Jordan put them on a 500+ pound Mako shark. They fought it for awhile, but snapped it off in the fight.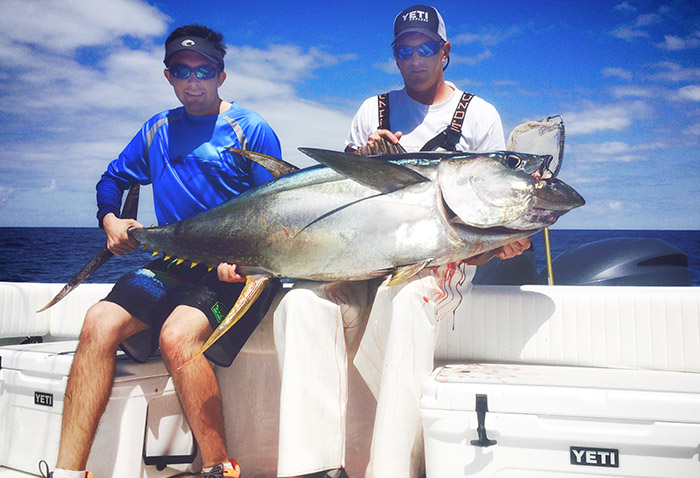 When asked to describe what it's like to fish with MGFC, Couch Sr. said, "your captains attention to our needs as well as realizing there was an occasion we were celebrating is well noted. This makes us feel as though we were not just another client in a list but rather special guests who left memories with them like we took away with us."
"Of course we are still on cloud nine from our trips with MGFC. To be able to say we caught two blue marlin in one day — well that's just beyond words.  Add to that catching two more yellowfin, and hooking a 500 lbs. Mako Shark — and let's just say we are hooked on MGFC for life."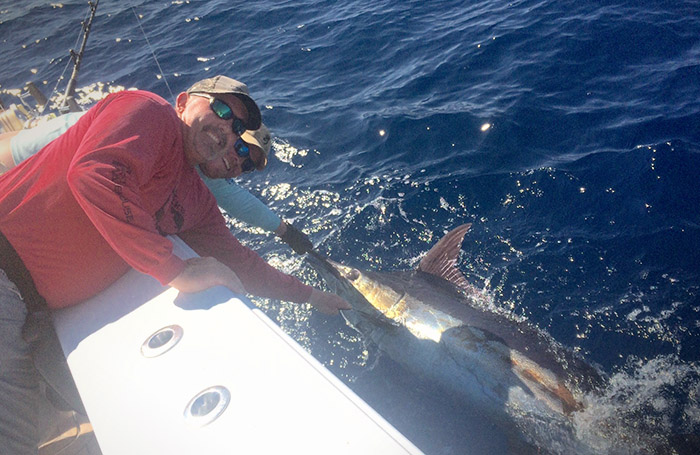 Rick, Rick and Donnie — we're hooked on you guys for life, too! It is with great pleasure that we were able to fish with you and show you some of the wonders in the Gulf of Mexico. You're absolutely right: we build lasting memories right along side customers like yourselves. Thank you for fishing MGFC.
Thanks, too, for sharing your story.