Marlin University Taps MGFC & Venice, LA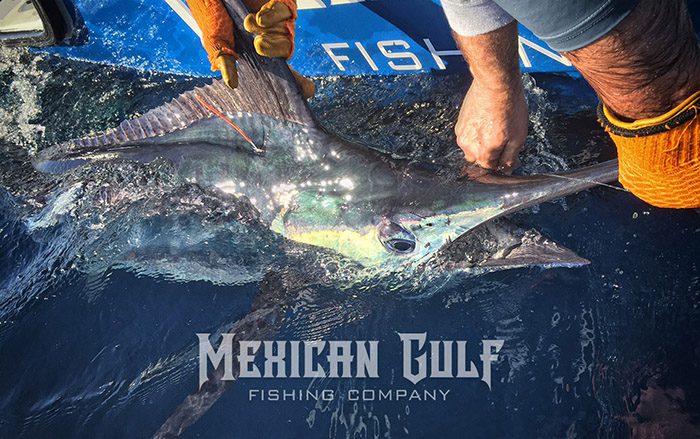 What: Marlin University
Dates: September 6 – 11, 2016
Location: Venice, Louisiana
And Event of: Marlin Magazine
Charter Company: The MGFC
Marlin University Venice, LA Offshore
Marlin University 2016 in Venice, LA. You asked for it and you got it!
This event also includes a Mini-tournament based on points per pound and billfish releases included in the entry, and it will pay back 100 percent of all entry fees ($500 per angler, included in the session price!). Total cash and prizes up for grabs will be over $13,000 if we fill the trip with 16 anglers. Our target species will be tuna, dolphin and wahoo with a 20-pound minimum weight. The angler that catches the highest aggregate weight among all three species and all four boats will win the cash Daily worth $2,000. The angler that accrues the most points over the four days of fishing wins a free trip to Marlin U! So there's $8,000 in cash and free trip worth $6,000 coming back to the winners in this event!
Venice Louisiana
One of the most overlooked fisheries in the United States, the offshore action off Venice Louisiana is unmatched in the Gulf of Mexico. The nutrient-rich waters of the mighty Mississippi create an enormous food chain that ends with some of the largest collections of apex predators like wahoo, tuna, dolphin and marlin, anywhere along the whole Gulf.
Nearby oil and gas rigs hold snapper, grouper and cobia as well, so we will always have an excellent "Plan B" to fall back on if we run into bad weather offshore.
September is prime wahoo and tuna month off the Louisiana coast with fish of both species regularly topping the 100-pound mark. Most of our runs will be between 20 and 40 miles on wide-beamed Freeman Catamarans, …center consoles built for speed and smoothing out the seas.
Our fishing hosts for this trip are the boys at the Mexican Gulf Coast Fishing Company. MGFC uses both live bait and lures, slow trolling and high-speed trolling, so you'll get to see a lot of different techniques in action. If the tuna school up we might even get some to eat topwater plugs on large spinning rods. It's quite a thrill to see a 100-pound yellowfin bust a popper!
Big dolphin patrol the large and undulating weedlines that form in the arms of the great Loop Current in the warm Gulf waters.  Known predators — dolphin fish rarely pass up the opportunity to pounce on anything they see — but their acrobatic leaps and crazy head shakes once hooked can result in lost fish. Sometimes called the perfect gamefish, the dolphin is a fine-eating fish that's great either grilled, fried, baked or made into ceviche.
Wahoo also make an impressive showing here in September and these toothy speedsters readily take high-speed lures and other shiny offerings trolled around the offshore rigs and reefs and weedlines. The waters offshore of Louisiana account for a lot of wahoo pushing the 100-pound mark, so come prepared to take home a few steaks for the grill back home. Unlike other Marlin University sessions, you are encouraged to bring a hard sided cooler so you can fill it up with fresh fish and take it back home. It's hard to beat a good feed of tuna and wahoo in the dead of winter! (Cleaning and prep of your fish is included in the price.)
Our fish seminars will focus on tournament techniques. Here's some of things you'll learn:
Where to start fishing. Looking for the right signs and developing a plan
What to kind of bait or lures to pull in different situations
Choosing the right charter boat
How to handle and take big fish at the boat
Targeting wahoo, dolphin and tuna – gamefish count too!
Big fish boat handling
Using your sounder to find billfish
Learn More About Fishing The Gulf Of Mexico with MGFC.
MGFC & Marlin University in Venice, LA
MGFC fishes with Shimano rods and reels, use Seaguar Fluorocarbons, and Mustad Hooks.
Marine electronics provided by Simard Yachting.
MGFC was founded by Captains Kevin Beach and Billy Wells, combined they have more than 40 years experience in offshore charter fishing. Today, The MGFC has expanded it's operations with six full-time captains, and two weekend captains, running a fleet of six boats.
MGFC targets a wide variety of big game species in the Northern Gulf of Mexico.
As Capt. Billy Wells says, "this is offshore sport fishing at it's finest. In any given day we take customers on blue water adventures where they can land yellowfin tuna, blue marlin, white marlin, swordfish, pelagic sharks, wahoo, and more."
The team is based in Venice, at the southern tip of Louisiana on the Mississippi River Delta. From here it's just a short ride to open water, and then only a few miles more to the deep drop at the Continental Shelf.
Says Capt. Beach, "Without a doubt, this is the most productive sport fishery in the continental United States. The great thing about Marlin University choosing to come down in September is that's when the white marlin are plentiful, and when our blues turn up in jumbo size."
MGFC has the pleasure of many repeat charter customers. Most of whom say they keep coming back because the captains display deep respect for the ocean, an uncanny knack for finding fish and having fun no matter what the conditions, and a patience to help even the most green angler learn something of lasting value while fishing in the deep blue waters on the Gulf of Mexico.
For More Information About This Tournament Event, contact Dave Ferrell at 407-571-4596