37ft Freeman Freak Show Debuts for Zach Lewis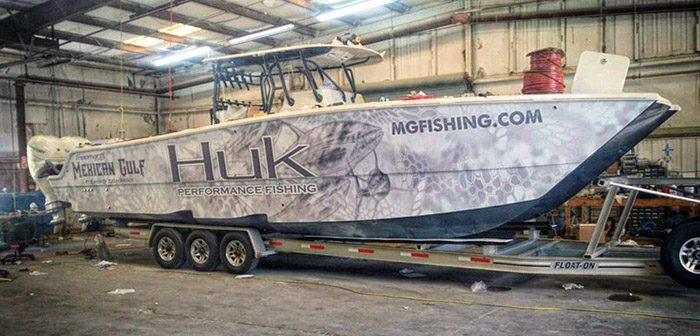 Zach Lewis took delivery of MGFC's newest 37ft Freeman Boatworks catamaran last week. So far, the boat has run three trips, and it's turning heads all across the Southeast.
We ran an online contest asking fans and followers to chime in when they saw the vessel in transit from the Freeman facility in South Carolina to it's MGFC home at Venice Marina. People sure do love these 37ft Freeman boats. How much? Well, if our numbers are any indication — tons (and that's a technical term)!
That facebook post reached more than 40,000 people, was shared more than 175 times, liked by 1,254 fans, and 4,000 of you clicked through from those first photos to our website looking for open dates, reading about Freeman Boatworks, and learning exactly what it's like to fish with MGFC on one of these precision crafted offshore fishing vessels.
Zach calls the boat the f/v Freak Show, and he says, "that's just what it is. A freak of a machine. It's awesome in every way."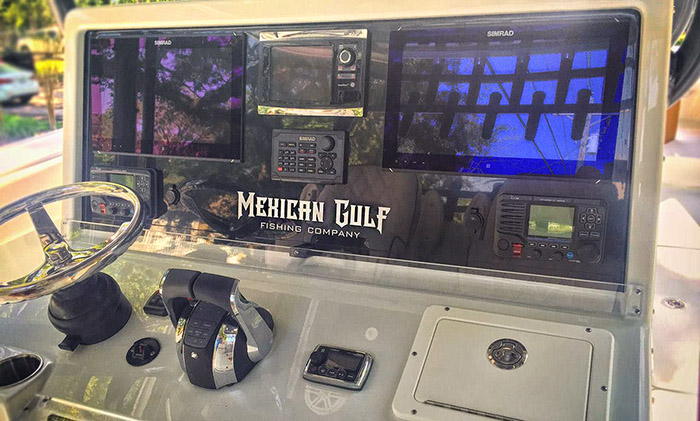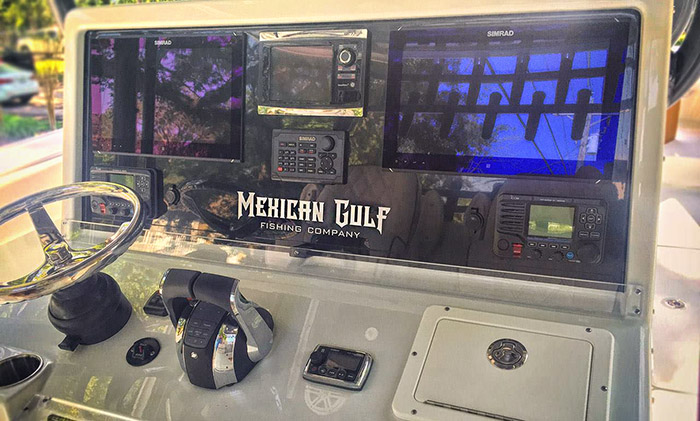 Sporting the latest in Simrad electronics, powered by four Mercury outboards, and wrapped in a custom fitted ghost white silhouette provided thanks to Huk Gear, the Freak Show is the vessel everyone is talking about right now in Venice.
"On the ride cross country, we drew eyes and applause," says Zach. "I stopped in Ocean Springs, my hometown, and ran it out in the Mississippi Sound one day, and hundreds of people were coming up and asking when they could book trips on it. Same thing once we got it down to Venice. It's been the buzz of the harbor. We're pretty stoked to have it in our fleet, and I'm excited to be able to take folks out on it this summer. Billy Freeman and his team did a great job with this one. A great job!"
This marks the fourth 37ft Freeman at MGFC. Other captains in the same class of vessel include: Billy Wells, Kevin Beach, and Jordan Ellis. Captains Colin Byrd and Parker Rodrigue share time on 37s with Beach and Wells, and Captain Richard Draper runs a 40ft Freeman classic — the f/v ShockWave which we've all come to know and love.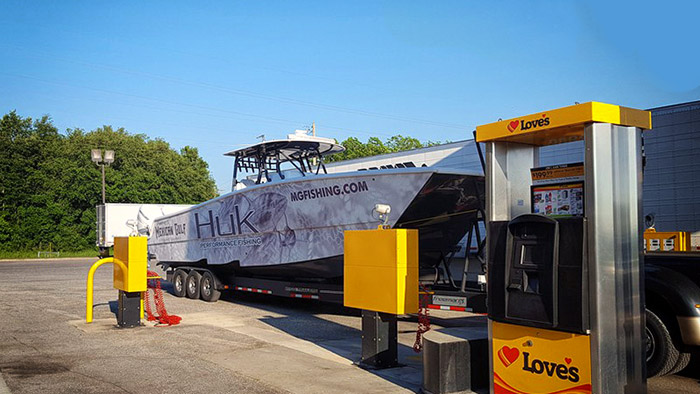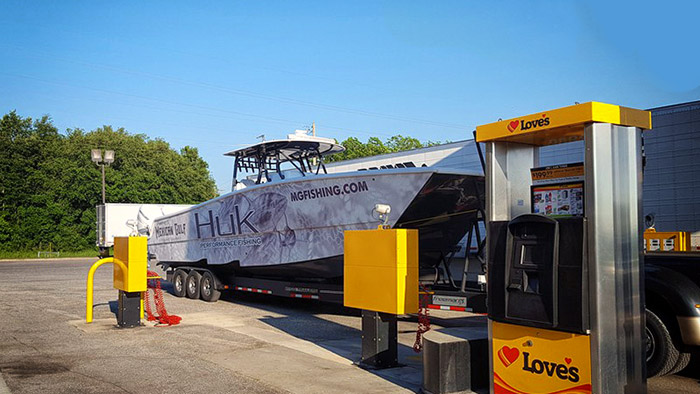 Matt Akridge who works at Austal shipping sent in the winning contest photo. He snapped a pic of the Freak Show while stopped at a Loves gas station in Loxley, Alabama. Thanks Matt. We'll have an MGFC / Huk Gear prize pack on its way to you soon.
In the meantime for everyone else — jump online and search for open dates with Captain Zach Lewis. He's running the Freak Show full time, so Captain Wade Wells can take over on the 39ft Contagious starting immediately.
With this, MGFC runs six boats with eight offshore charter captains. Do you want to go all day for yellowfin tuna, wahoo, marlin, swordfish and other hard fighting game fish species? Book a trip right here on Zach Lewis' 37 Freeman, or book a two boat trip and ask one of our other captains to show your group offshore fishing at it's best in the Gulf of Mexico.
Special thanks to: Freeman Boatworks, Mercury Marine, Simrad Yachting, E-SeaRider Beanbag Chairs, and Venice Marine.