Summer on the Wild Bill: Billy Wells & Colin Byrd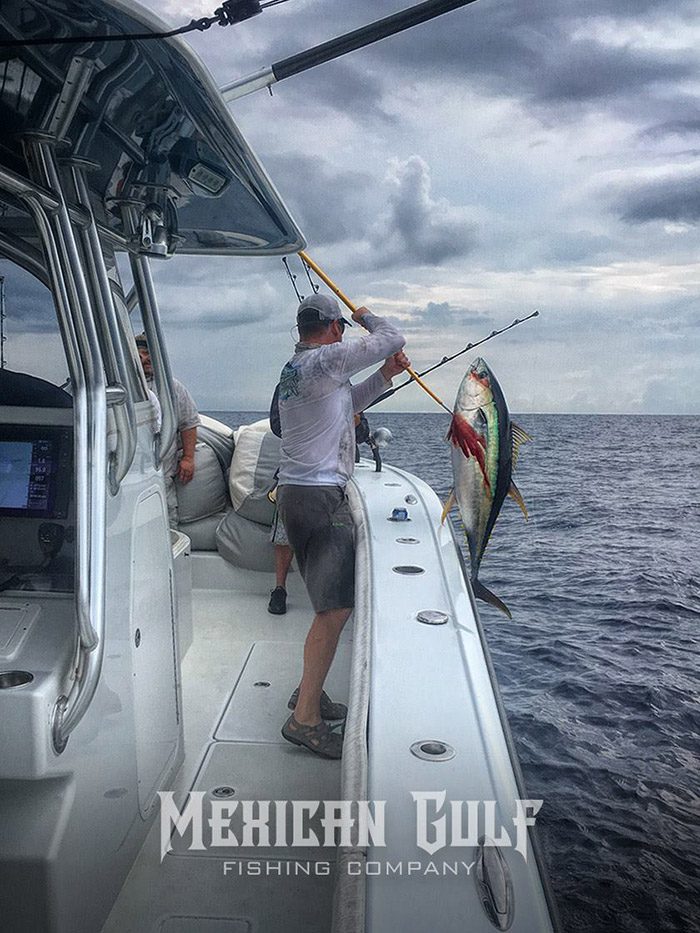 Capt. Billly Wells and Capt. Colin Byrd are having a great summer on the f/v Wild Bill. This 37ft Freeman has been on the scene of many doubles and triples in July.
As in "doubled up on tuna, tripled up on tuna, doubled up on swordfish," says Colin.
"We've had great success," says Billy. "The boat runs like a charm with these new Mercury outboards, and we're getting to the fish early and often."
The Wild Bill is a 37ft Freeman Boatworks catamaran run by Wells and Byrd. Seven days a week, and nearly 365. These two captains share duties or individually put customers on yellowfin tuna and other pelagic and reef species in style. Byrd says it's all about being prepared, and proper presentation of baits. Wells says it's about a respect for whatever nature throws at you, and being able to think quick on your feet.
Customers say, "give me more of where that came from, because fishing with these guys is fun."
Recent trips on The Wild Bill …
"Capt Billy and Capt Colin worked their tails off to put us on fish and we ended with 14 excellent mangrove snapper and two tasty scamp grouper, plus we caught an array of other species including cobia, amberjack, trigger fish, bonita, grunt, sharks, barracuda, and even red snapper!
Our rookies are rookies no more; we all had a spectacular time, and we will be back next year for our 12th year with Capt Billy Wells and the crew from the Mexican Gulf Fishing Company. Thank you." — Matthew Upright
"Awesome! Captain Billy Wells was on a relentless pursuit to fill the box with Tuna, and after a day of scorching heat and difficulty catching desirable bait that is exactly what happened! See ya'll next time. Tight lines to all!" — Billy Jonston
"We fished with Collin on 7/1 and had a great time. The fishing was great, and Collin is first class. I have enjoyed fishing with the MGFC over the past four years and look forward to booking out next trip. You have a customer for life!" — Clark Cooper
Looking to fish from the Wild Bill? It's powered by Mercury outboards, and outfitted with the latest gear from Shimano. Book your trips with Captain Colin Byrd or Captain Billy Wells from our website: Mgfishing.com
This slideshow requires JavaScript.