Captain Kevin Beach: Maintenance Day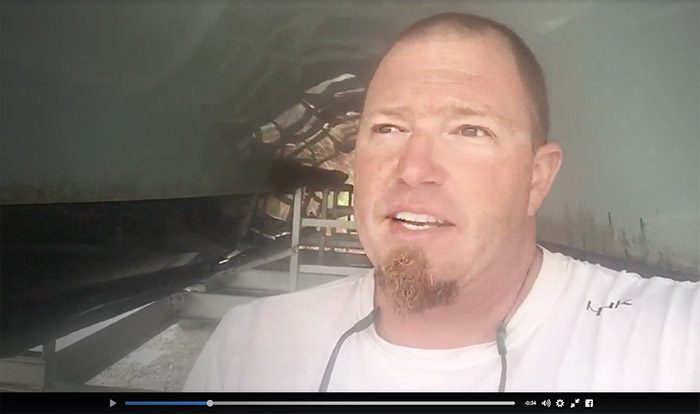 Kevin Beach, along with Billy Wells is a founding captain at Mexican Gulf Fishing Co. He and Billy have been at this a long time now; in fact, some say they're both about to venture across that line and step firmly into the territory of how shall we say it: "old salts." But, we love old salts because they've been there, and they've "done that." Over and over and over again.
You see Old Salts know a thing or two about fishing, about mother nature, and most especially about life.
In this short video, Kevin shows us some of what goes on behind the scenes at MGFC.
It's maintenance day, and as everyone who ever has owned a boat knows, maintenance day is never as much fun as fishing day. But, … as Captain Kevin reminds us, … well — why spoil the ending because he nails it. Just click below to watch. It's under a minute long.
The Calm Underneath the Storm, … thanks to Freeman Boatworks Catamarans
Thanks to all who fished with MGFC so far this summer. We all concur — Spring and Summer 2016 has been a weird one for the weather books. However, when we fish, we fish like royalty. Boats coming back heavy, though flying through the calm blue water thanks to stellar design by our friend and colleague Billy Freeman and his team at Freeman Boatworks.
Special weather pending, we'll be posting more photos of friends fishing with MGFC — all of them coming back with beautiful, big fish.
Til then, … thanks everyone.