Winter fishing for Yellowfin Tuna in Venice, LA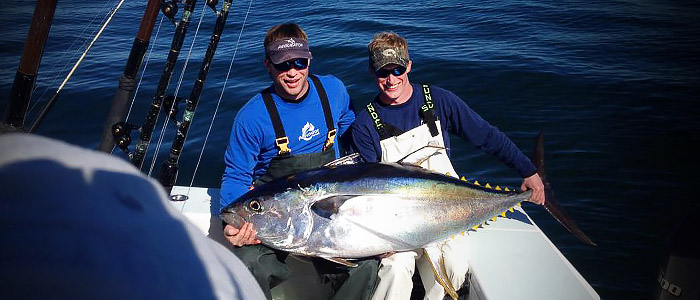 Good God, it was nice to be back on the water. After the crush of the holiday season, not to mention an uncooperative Mother Nature near the end of 2013, we've hit the water in January, and we're seeing good action. These guys were pleased to have a mess of yellowfin tuna to take back with them to South Carolina.
Yellowfin tuna and wahoo looking good now, and from here should be steady. Blue water is starting to move in close.
We'll be looking for yellowfin, wahoo, blackfin and amberjack.
Is your team out of the NFL playoffs? Are you looking for something to do now that college football season has ended?
Now's the time: Call MGFC and book a trip for a blue water fishing charter in the Gulf of Mexico.