Shimano Reels Ready for Action with MGFC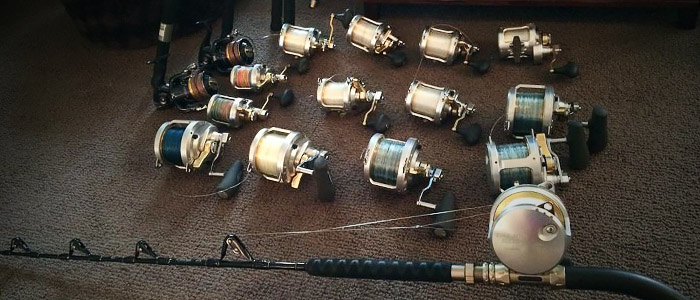 Though there's plenty of big fish out of Venice, LA right now, Mother Nature wasn't kind the past few days. But, … no worries! Just gave me a reason to count my blessings. Make that 20 blessings. As in 20 of the newest, baddest ass, Shimano reels. Under the adage of when life gives ya lemons, ya make lemonade. We were hit with some rough weather, so we took a couple days off and made great use of the time. How'd ya like to fish with some of the latest and greatest Shimano rods and reels? We've got them for you at MGFC. Spooled up, and ready to go.
Shimano is a sponsor of MGFC. We're proud to fish with their gear. Wouldn't leave the dock without it.
As we get new equipment, we'll post reviews and notes to these web pages. Check back for updates.
If there's anything specific you want us to talk about, send us a note through our booking form. We're happy to accommodate, educate and inform you of the latest technology as it relates to sport fishing.