Daytime Swordfish in the Gulf of Mexico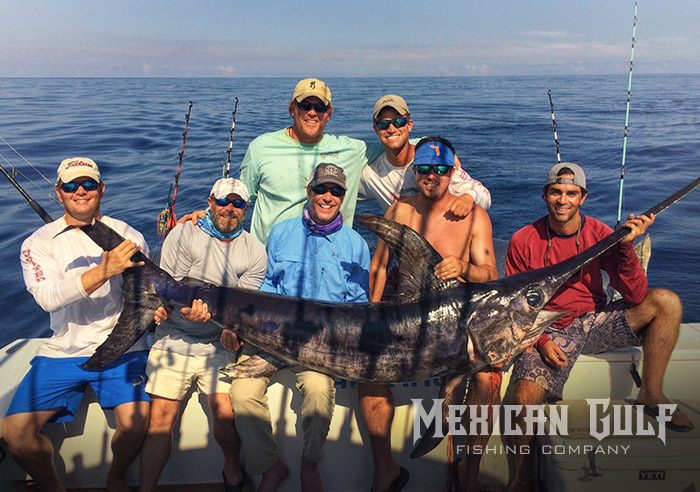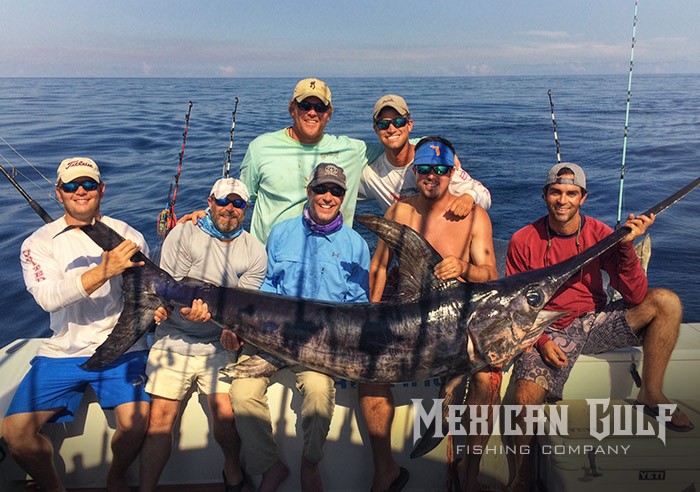 If you've been lucky enough to fish on a charter with Captain Jordan Ellis you know his enthusiasm for all species of fish is something that doesn't wane. One group of fish though, holds his attention more than most others. Billfish. And, … among the billfish species his favorite is perhaps swordfish. Big honking swordfish, preferably caught in the daytime.
That's just what he did last week on back-to-back trips out of Venice, LA.
Jordan led a charter out of Venice Marina on June 2nd. It was a bright and sunny Tuesday morning. Conditions were ideal for offshore fishing, and his group was ready to have a great time. They set a path for open water, stopped off to catch bait, and soon thereafter they hauled in a six man limit of red snapper.
Following that haul of red snapper, Jordan turned his focus to yellowfin tuna. The charter saw more action here, and they pulled in four nice sized yellowfin with plenty of sunshine left on the afternoon.
Now, ice chests filled with two species of tasty treats, but with plenty of daylight ahead of them, Jordan says, "what would you guys be up for next? Does anyone wanna try for a daytime swordfish?" Hell yea! they said. And, … hell yea they did.
Catching Swordfish with Capt. Jordan Ellis
The f/v ShockWave, MGFC's notorious 40-ft Freeman Boatworks catamaran sailed back into Venice Marina yesterday with one happy group. A full limit of red snapper, four solid yellowfin, and one mighty fine swordfish to show for their efforts.
The swordfish weighed in at 205 pounds.
Says Jordan, "that day right there is what fishing out of Venice is all about. We can show customers three totally different styles of fishing, and catch three different species, heck we could'a caught even more species if we wanted. It's awesome. There's nothing like it. We set out for one thing, and catch our limit. We change focus, and fill another ice chest. We turn things around once more, and achieve success. It's like we're able to give our customers three different fishing trips for the price of one."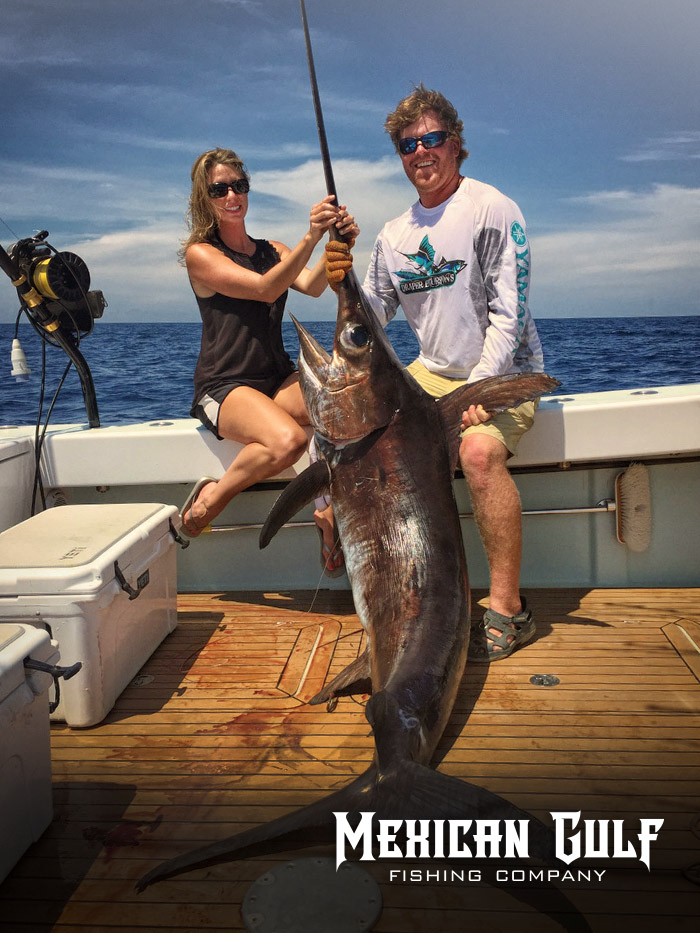 Now, what's a guy like Jordan do on his days off? He revs up the yamaha engines, readies his boat, calls his fiancé, and shows her what its like to catch swordfish in the daytime in the Gulf of Mexico.
On another perfect day, "absolutely fantastic weather," says Jordan. "We went out, just the two of us. Our goal was to bring in a nice sized daytime swordfish. I had a good idea of where they'd be hiding, and I feel like I've got my technique dialed in right now. We did it. We got the fish we wanted."
Jordan and his fiancé returned to Venice Marina with a 180 pound swordfish, and they were back at the dock before cocktail hour.
Book your next trip with Capt. Jordan Ellis. He has two days open in July, and a dozen or so open in August. He takes customers on offshore charters in his unique 40-ft boat called The ShockWave. See what it's like to fish with a Captain who's been at this for years, but who — every time — still gets a charge from landing the big ones.