Seaguar Fluorocarbon Offshore Fishing: The line to Like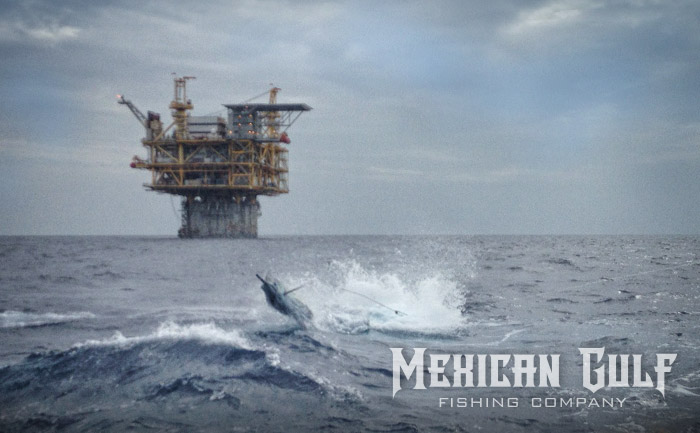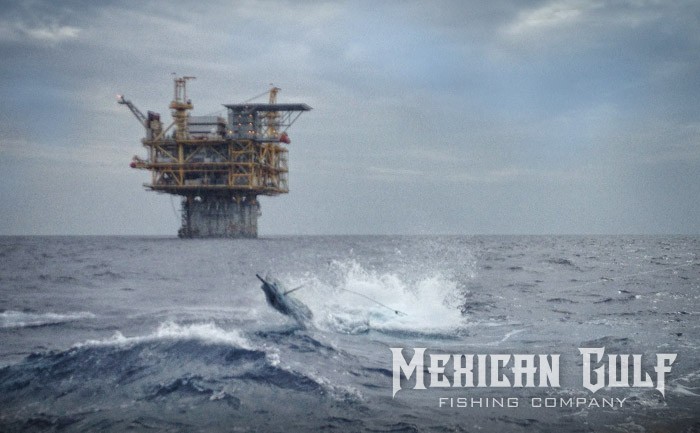 There are plenty fluorocarbon brands available, but the captains at MGFC use Seaguar fluorocarbon — because it's the best on the market. Best on the market means it's the only fluorocarbon on our boats.
MGFC prides itself on making the best gear available to its offshore charter fishing customers. From Seaguar fluorocarbons to Shimano rods and reels, the MGFC makes sure you're fishing with the best from end-to-end.
If it's yellowfin tuna you're after, you really want to be using Seaguar fluorocarbon. Same goes when you're bottom fishing for snapper, and it's especially true when you're after swordfish and marlin.
Why? What makes Seaguar fluorocarbon so great?
"Nearly invisible, super high strength, low abrasion, you name it; Seaguar's got it," says Capt. Billy Wells.
Seaguar fluorocarbon was invented in Japan by a chemical engineer and an avid angler in the Japanese patent department. Their first patent for fluorocarbon fishing line was granted in 1969, since then, Seaguar has made many advances in the technology.
It's higher density than monofilament, impervious to UV rays, almost entirely invisible in water, and less absorbent than monofilament.
That's all nice, but you wanna know: "What's it mean to me on the water?"
"It means you can catch more fish faster," says Wells. "It means you can catch bigger fish faster," says Capt. Kevin Beach.
Both things are the main goal on any offshore charter fishing trip. Both things happen when you use Seaguar fluorocarbon leaders and line. The high-density allows the line to sink faster meaning it hits the strike zone sooner, and with more accuracy. Near invisibility is self explanatory, and anglers who use Seaguar for the first time while fishing in crystal clear water are always impressed by just how "invisible" it really is.
Abrasion resistance means Seaguar fluorocarbon doesn't weaken easily. Many of the species we target are in and around sunken structures and rigs. All of the pelagic species we target are know for putting up thrashing battles where fins and bills can scrape and damage lines. Not so with fluorocarbon. Yes, of course, they can break, but not anywhere near as easily as mono, nor will it fray as easily as braided line.
Sensitive Anglers use Sensitive Leaders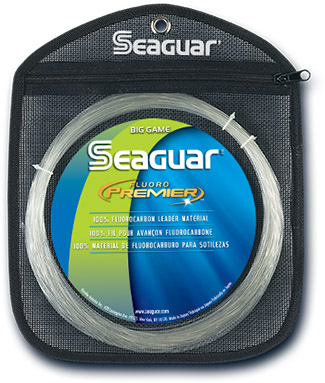 Are you a sensitive man? Do you cry at the sight of even the smallest yellowfin tuna? Do you break down uncontrollably when you see a picture from that fishing trip with your buddies from 1998? Does the perfect sunset viewed from the back of a 37-foot catamaran make you turn all misty eyed and contemplative?
Then we've got the fluorocarbon for you.
Seaguar fluorocarbon is sensitive. This means fluorocarbon lets you'll feel "touchy" baits much better than monofilament does because fluoro does not stretch as much. Minimize stretch and you'll feel the fish better, you'll react faster, and you'll fight the fish more effectively.
"It's engineered to expectations that actually match our dreams," says Capt. Wells. "Most things in life, they're manufactured to meet minimum standards, but with Seaguar we get more than we ask for. It exceeds our expectations on a daily basis. With thousands of casts, I can say if you've got Seaguar on your reel you've got a better chance of putting fish in the box."
To his point, Wells and Capt. Colin Byrd had a charter group on the Wild Bill last week. They already had landed a limit of yellowfin tuna, and decided to turn attention to swordfish. Everyone knows swordfish swim deep, and the bites can be finicky at best. Using Seaguar fluorocarbon, Wells and Byrd were able to put their customers on double swords, reeling in two fish in fast succession.
Kevin Beach showed his customers a spectacular Seaguar day on July 1st. They caught some big yellowfin using 80# Seaguar on a day when the bite was just slow, slow, slow. "Using that Seaguar helped us set the bite on those finicky fish," says Beach. "Had we been using a competitors brand, we would have had to step down to 50 or 60#. With Seaguar I could put on 80, and get even better results."
They weren't done with those tuna. "Tuna bite was slow, but thanks to Seaguar we put a few in the boat. Where it really shined for us was on our next bite. We had a line out with 200# Seaguar leader on it, and a blue marlin chomped down on that bait like there was nothing attached to it. It was one of the most massive bites I've ever seen. We caught it too quick," says Beach. "We didn't even have time for pictures," said first mate, Parker.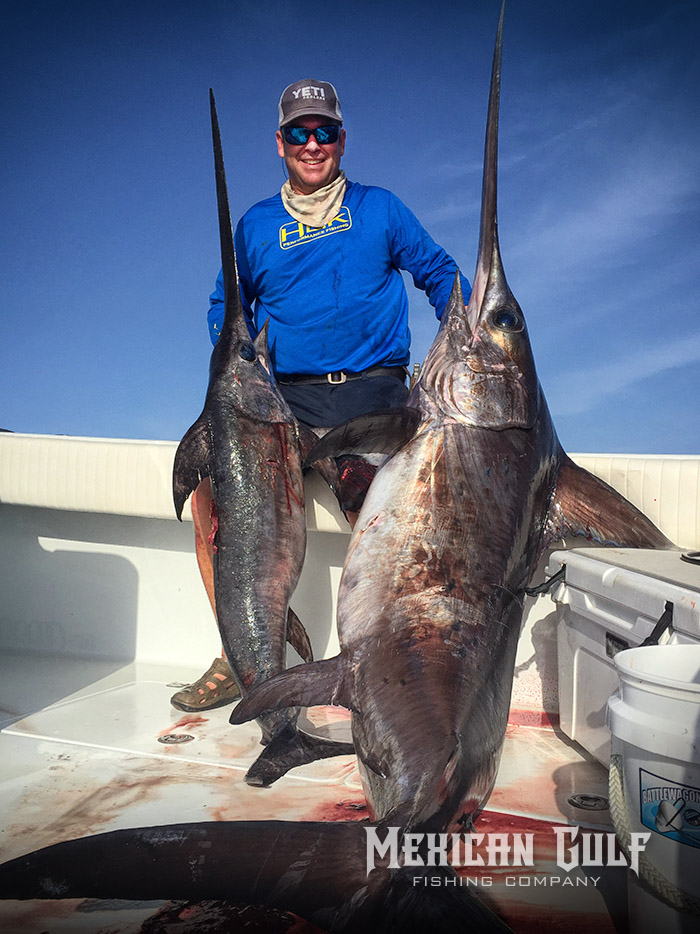 Of that blue marlin, Beach says, "Parker did a crazy good job on the leader. We had a good guy — a customer named Frank — on the rod. He was fishing in one of two MGFC boats booked that day by John Strome. Frank was able to jump on it, and that allowed us to be aggressive as far as closing in and chasing it down for them. The whole thing happened fast, but that's what this style of fishing is sometimes about. Especially when you're outfitted with top gear."
Wells agrees, "day in and day out, we catch more fish faster thanks to Seaguar fluorocarbon."
Couple those fluorocarbon leaders with Shimano rods and Shimano Tallica 50 reels, and you've got one serious kit. Those tuna never stood a chance. That marlin had it coming.
Do you want the experience of fishing with top gear such as Seaguar fluorocarbon, Shimano Tallica reels and Mustad Demon Perfect Circle hooks? We set custom configured rigs each day for all of our customers. We put top gear on our boats, and we maintain it to near new standards. Come fish with The MGFC. See what the pros use, and go on, … use it yourself. That's why we have it on board. After all, it's your fishing trip. We're just driving you to the right places, putting the right tools in your hands, and telling you the right way to do it. End result? You're the hero with an ice chest full of yellowfin.