Summer in Venice: Fish Reports from MGFC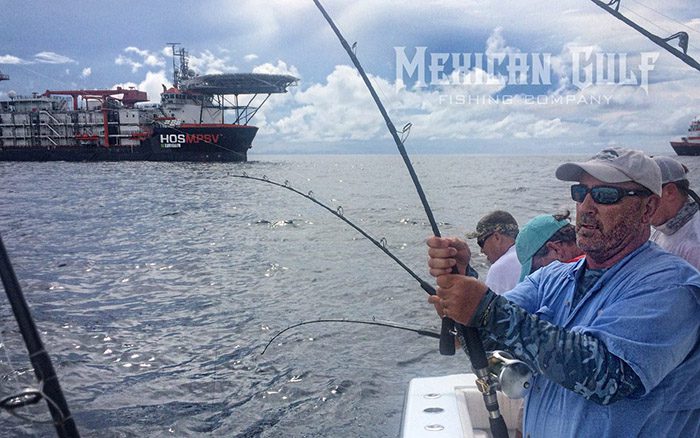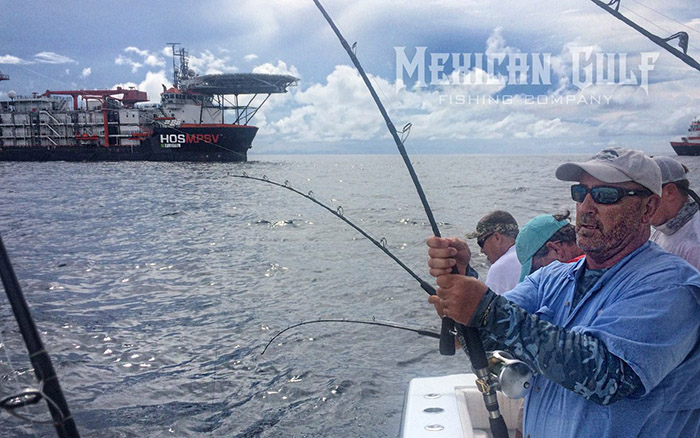 Summer in Venice: Now that we're past the midway point of Summer, 2017 we thought the time was right to catch up with all our friends, and talk about fishing out of Venice Marina in the Gulf of Mexico.
Captain Colin Byrd put it best when he said, "bait has shown up in full force, and our tuna bite is on fire. August is looking spectacular — tuna will be strong, big fish already here, and we know as we get into late summer and fall even bigger ones roll in. We've had plenty of customers going home with good stories, great smiles, and full coolers."
Other captains at MGFC report the same.
Says Wade Wells: "it's been great. All week long every week. We go all out, and we come back with boat loads of fish. I've had groups of just two people go out and catch enough for the whole neighborhood. I've had groups of six go out with me, and we literally didn't have any space left on the boat for another fish — pelagic, rig species, or even a measly speckled trout!"
Here's what we've seen so far in Summer, 2017: yellowfin tuna (and plenty of them), a great — if short — snapper season, tilefish are plentiful, and they're  on many anglers wish lists this summer, swordfish are starting to show up with more regularity, and the dolphin catch has been solid.
Fishing with Wade & Zach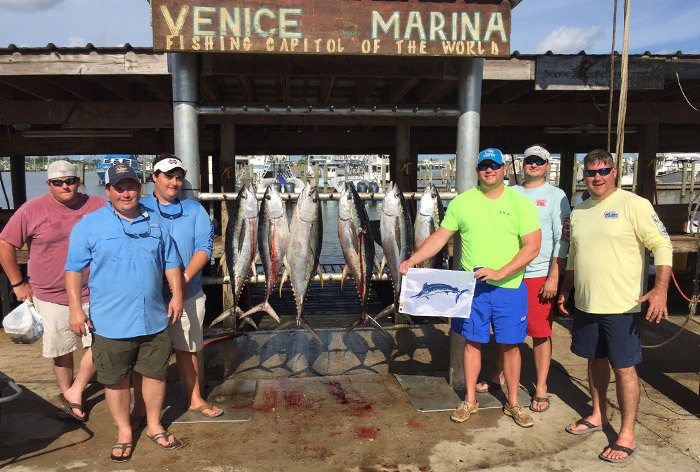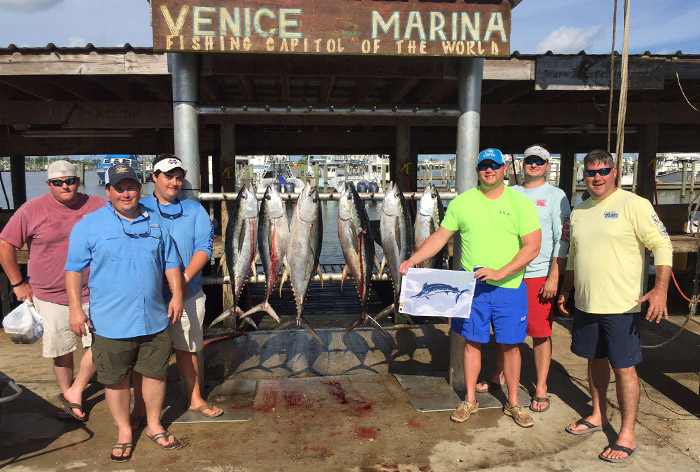 Wade Wells runs the f/v Freak Show when Captain Zach Lewis isn't at the helm. On those days, Wade runs the f/v Contagious. The Freak show is powered by four Mercury Marine outboards, and it is outfitted with the latest technology from Simard Yachting. Captains Wade and Zach have plenty of customers learning why we think they're the hot young guns in Venice, Louisiana.
Says Edward Schultz, who fished with Wade in mid July, "we had an excellent trip aboard the Freak Show with Capt Wade Wells.
"We fished back in March aboard the Wild Bill and Capt Wade was the deck hand on that trip so we knew we were going to be in great company. I reached out to Capt Zach Lewis knowing that he recently had a new addition to the family to congratulate him and discuss the trip. Once onboard the Freak Show we headed out Red Pass to the west delta as the bait had been super thick over there. After 3 throws of the net we had around 100 pogeys and were headed a little further out to catch some thread fin herring. In no time we had over 100 live herring, and were headed south to the tuna grounds. Once we arrived at Elf we had some live baits out and the tuna were busting the surface all around us. The day was a slow grind but we wound up with 6 30-60lb yellow fin tuna 3 Rainbow Runners and 1 blue Marlin to top off the day!
"We will definitely be booking another trip soon! MGFC has always been a top notch fishing company and just continues to get better!"
View from the Kimmi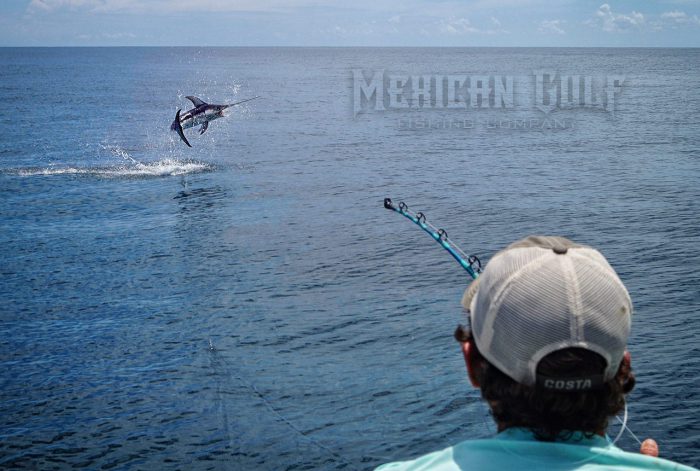 Captain Jordan Ellis and 1st Mate Justin have been having quite the summer, as well. They've seen just about everything in the Gulf — from a whale shark that swam alongside the Kimmi for about 30 straight minutes, to blue and white marlin, swordfish, tuna, grouper, dolphin, cobia, and amberjack.
The Kimmi is one of MGFC's newest vessels. Also a 37ft Freeman, it's powered by four Yamaha outboards, and it too sports the latest in navigation from Simrad. These Simrad systems aren't just for radar and navigation, they've got best in class sonar, and serve as our entertainment systems, too.
Says Jordan, "I can spot a bait ball of fish from a glance at the screen, and see individual swords in more than 1,200 feet of water."
One customer has this to say about fishing on the Kimmi: "Captain Jordan Ellis and mate Justin did nothing short of getting us on fish. We had 5 tuna in the box by 10 and lost a couple others. After the tuna bite slowed we tried our luck with the swordfish and got a 150 pounder! Overall it was an awesome trip with a great captain and mate." — Jacob Miller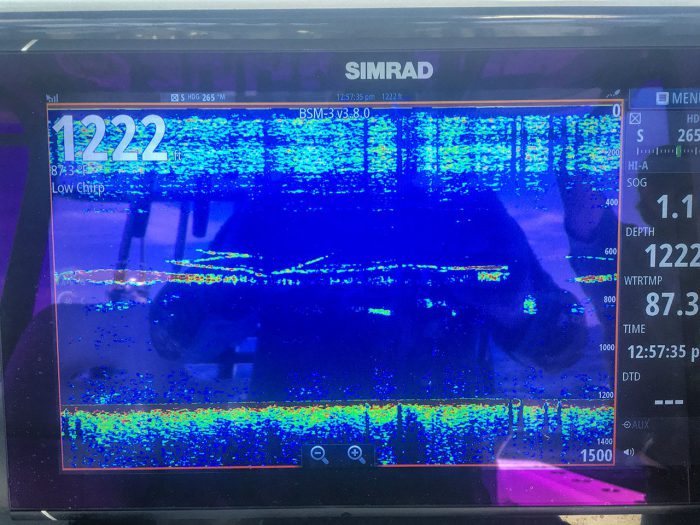 View from the ShockWave
What's not to like about fishing with Captain Richard Draper on board the ShockWave? This legend of a vessel — a 40-ft workhorse of a Freeman catamaran, is still kicking it out of Venice, Louisiana for MGFC.
Richard and Captain Parker Rodrigue had the pleasure of serving as guides to a team entry in the Women's Billfish Classic this month.
"It's tournament time in South Louisiana," says Richard, "and we had top Angler Allie Dubose, Patty Smith and Shaina Ellis."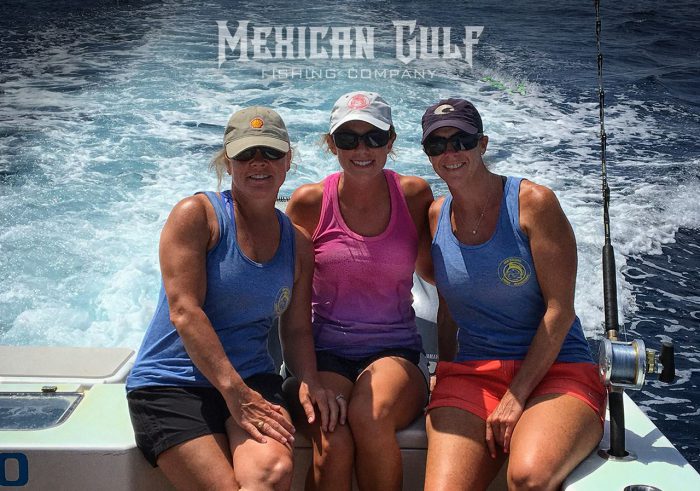 This group caught the first tagged blue marlin and most overall tuna. Thanks for choosing The Mexican Gulf Fishing Company as your guides, ladies. We appreciate your support of MGFC. So pleased to spend the day with you on the Gulf of Mexico in Louisiana.
Parker serves as 1st Mate to Kevin Beach on the Pale Horse, runs the Pale Horse on those rare days when Kevin puts his land legs back on, and fishes when he can with all the other captains in our fleet.
Says Parker, "I love my job, and I love working with all these guys. Each day is different, and that's what makes it so much fun — we get to see new customers every day, and we get to show them something totally different — even for us some times. My mantra is 1st Class all the way!"
Speaking of 1st Class? Many people ask us how many ice chests they should bring? Many people ask us: Will we catch a lot of meat? Answer to the first question: Bring the big ones. And, … make 'em Yetis. As to the second question, we think this fridge sums it up nicely. Packed fresh, straight from our dock after a great day of fishing with MGFC.
And look, … we left some room for a few beers, too.
Open dates can be found on MGfishing.com
Thanks to all who fished with us this Summer. Looking forward to a great month of August, and then September comes with Marlin University, as we roll into the Fall. Tight lines, all.