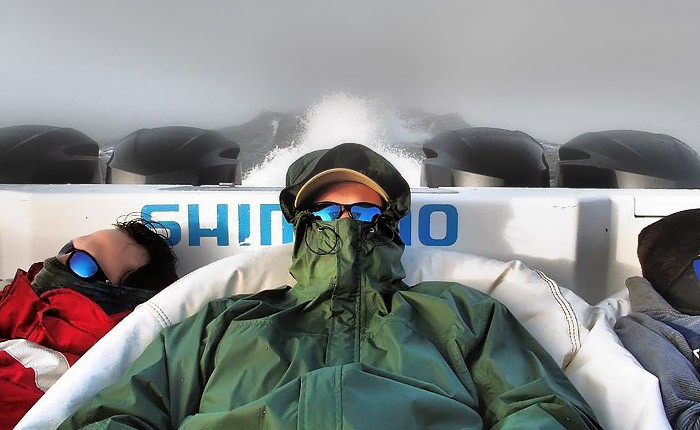 E-SeaRider Bean Bags & Costa del Mar Sunglasses: A shout out to two of our favorite sponsors. We just couldn't pass up posting this image (provided to us by Josh Friedman) from his recent trip with Capt. Jordan Ellis on the f/v ShockWave.
Look how cool and comfortable these guys are, with their tricked out shades in our plush E-SeaRider bean bag chairs.
On those fog days when you're running down a cold Mississippi River, nothing better than to lay back in an E-SeaRider bean bag and stay low from the wind. Slap on a pair of the latest sunglasses from Costa del Mar, and you can't help but look good, too.
All four boats at MGFC are outfitted with E-SeaRider marine bean bag chairs. Good for those times when you just wanna chill, when you want to lay low, or simply take a load off after a long day of hauling in trophy yellowfin tuna and monster big wahoo.