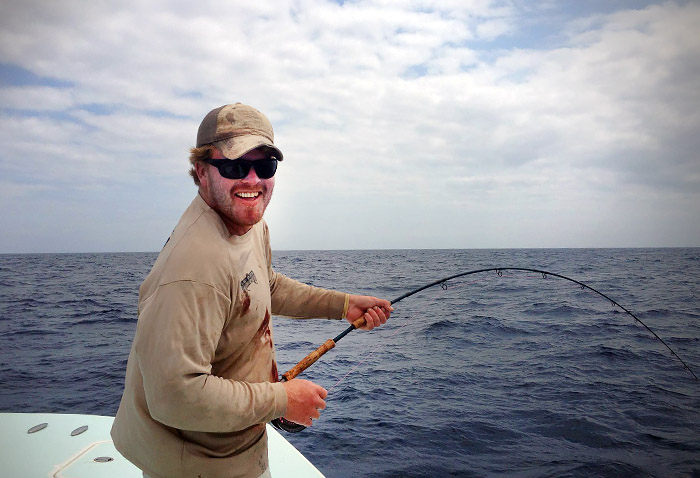 Jordan Ellis was born in Mississippi, but we don't hold that against him.
He's been fishing Louisiana waters since childhood, and fishing from Venice for many years. Initially, as Capt. Kevin Beach's 1st Mate on the Pale Horse, and now as a fully licensed charter captain running the mammoth and infamous, ShockWave — a 40-ft Freeman Boatworks monster that has to be ridden on to fully appreciate.
Ellis comes from a large fishing family. His dad and mom were both big sports anglers, and his brother is a licensed captain aboard a private vessel. He moved to Venice after college (Tulane), worked for three years as a mate, then earned his license, and now fishes full-time as a captain with MGFC.