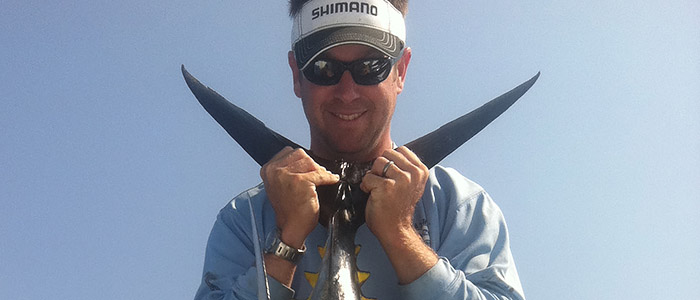 Born and raised in New Orleans, I've been fishing since I was big enough to hold a pole, and I began working for hire when I was seventeen. Once became a captain, I've never looked back. This is what I was born to do.
Hi, I'm Capt. Billy Wells, and I fish from Venice, LA.
My satisfaction comes from seeing the excitement, and smiles and exhaustion that come when clients defeat a big fish. Nothing compares to sinking the gaff into a large yellowfin tuna and seeing the beautiful contrast of streaming blood in cobalt blue water. Nothing beats catching large tuna, seeing the look on people's faces as they wonder if the fish will ever stop and hearing, "I can't believe a fish can pull that hard."
My philosophy is to run and run — to cover water. The fish are out there; it's my job to find them.