Offshore Fishing Venice: A photo gallery from J. Strome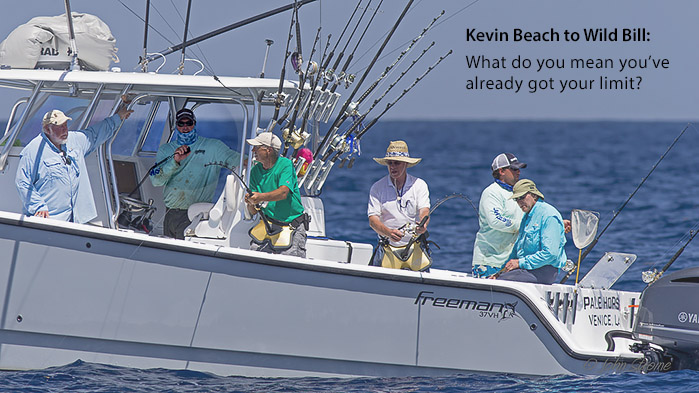 Offshore fishing Venice: MGFC fishes from Venice Marina. We take anglers on trips for  yellowfin tuna, wahoo, amberjack, marlin, sharks, and other tasty sea critters such as grouper, red snapper, mangrove snapper and mahi-mahi.
Fishing has been great all summer. We've had some mild days, and a few hot ones. But, the heat doesn't seem to matter when you're landing big fish and putting smiles on everyone's faces.
Offshore Fishing Venice: An MGFC photo gallery, provided by J. Strome. Click below to see more.
Offshore Fishing Venice
The four Captains at MGFC are blessed to have customers treat us like friends. We get plenty of repeat business, and plenty good from those we take on offshore charter trips. One of those people is John Strome. John fished in mid-August with Capt. Billy Wells on the f/v Wild Bill.
He's an experienced hobbyist photographer, and he brought some photo gear with him on his most recent offshore fishing trip.
We're proud to share a few of his images with you here. If you love them as much as we do, check him out on Flickr, and ask to purchase some of his prints.
Thanks, John. Thanks for fishing with MGFC. Thanks, too, for sending us these awesome photos. We're glad you came on board. It's customers like you who know the best offshore fishing in America is Offshore Fishing in Venice.
Wanna see species just like those in these photos? Wanna have a great time outdoors and catch plenty of fish? Drop us a line. Use the online form to book an offshore charter with MGFC today.
This slideshow requires JavaScript.