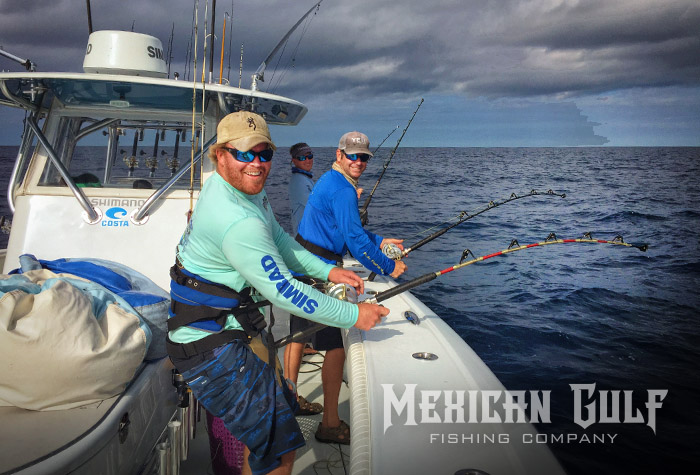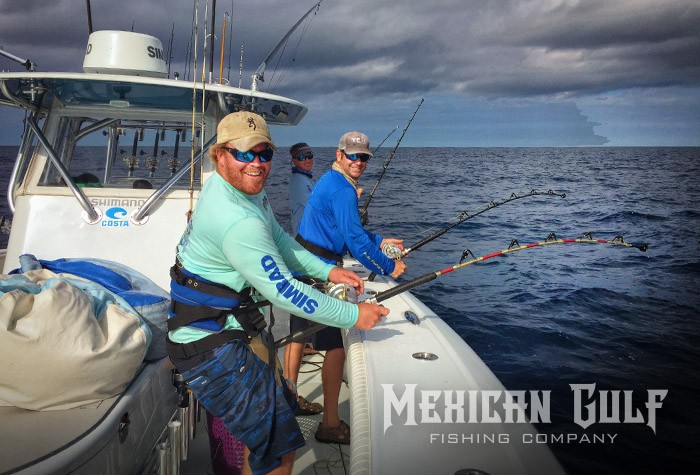 Do you realize yellowfin tuna fishing charters in Louisiana are a year round thing out of Venice, LA? You've heard that MGFC is the charter company to book when you want to catch big yellowfin tuna in Louisiana, but did you know  you can catch yellowfin tuna whether it's January-February, or April through June?
In fact, some of the biggest fish move into northern gulf waters in winter months. Making yellowfin tuna fishing charters an ideal gift to give this Christmas and holiday season. Yellowfin tuna fishing charters in Louisiana with the MGFC — is a year-round thing.
Fish with MGFC from December through March. You won't work on your tan, but you will work on your quads, your biceps, and your beer drinking, too! This is the time of year for big fish. This is the time of year for legendary yellowfin tuna fishing charters in Louisiana. And, we've got boats ready for you. The Pale Horse, The Wild Bill, The ShockWave, and Contagious.
Capt. Billy Wells and Colin Byrd have nailed it all summer, and they've brought in some nice sized fish in recent weeks despite a string of prolonged, nasty weather. Capt. Kevin Beach keeps doing his thing, which we all know means fishing like a mad man, acting like gonzo, and keeping everyone on board hanging on his every word. Capt. Jordan Ellis keeps putting his charter groups on large quantities of yellowfin tuna, but he never goes more than a few days without also targeting swordfish, and he can't wait to get into some wahoo fishing, too.
Capt. Zach Lewis, the newest member of MGFC's yellowfin tuna fishing charters wrapped his first full summer with us, and let's just say "we learned a thing or two about Capt. Zach." One, he's full throttle and determined as all get out. Two, he loves putting customers on yellowfin tuna, and three — he's got a few tricks up his sleeve that impressed us — and we've been doing this full-time for 20+ years.